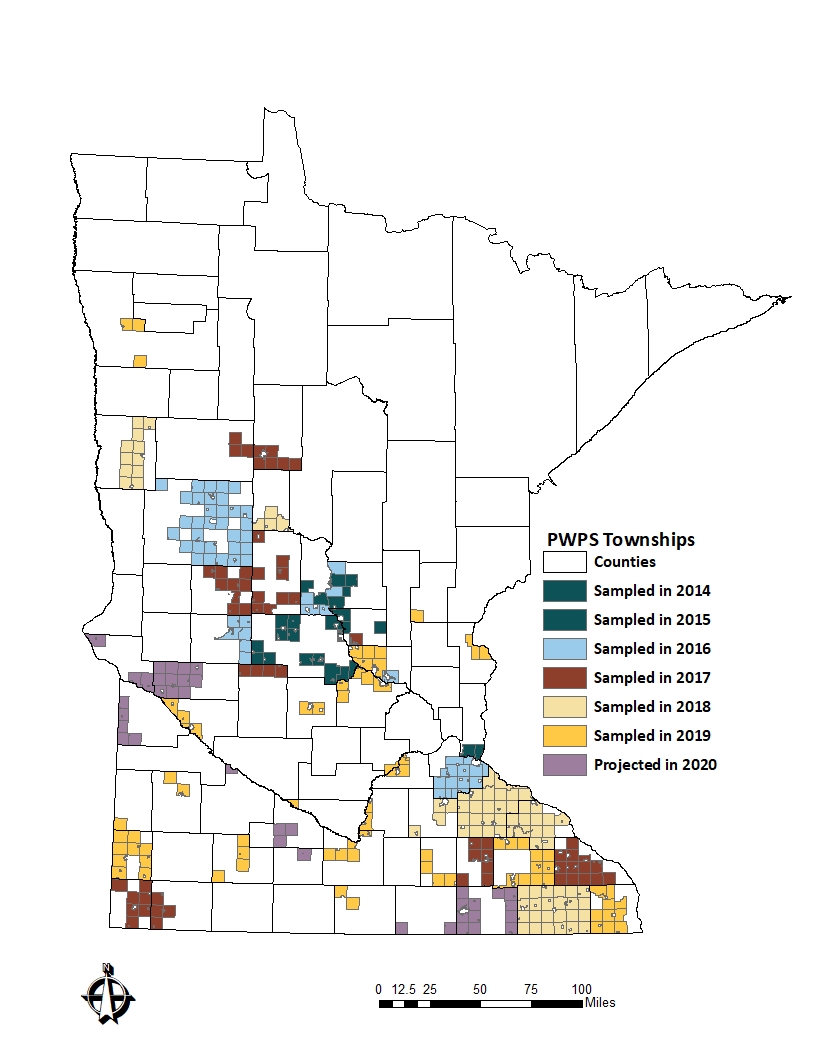 The primary purpose of the Private Well Pesticide Sampling (PWPS) Project is to provide information to homeowners on the presence of pesticides in their drinking water.
The MDA will also use the information collected to help guide pesticide management decision making. Additionally, the information will be used to evaluate the relationship between pesticide and nitrate in areas potentially vulnerable to groundwater contamination from agricultural activities.
Wells are selected using the following criteria:
At least 30% of the township's groundwater is in a geologically sensitive area, vulnerable to contamination
At least 20% of the township area is in row crop production
Nitrate was found in the water sampled through the Township Testing Program
Tests detect both commonly used pesticides and their primary breakdown products. Once completed, all testing results are shared with homeowners and the general public.
Participation
Counties and townships are selected using the techniques defined in the PWPS Project Work Plan. Homeowners are offered a pesticide test if nitrate is detected in their first township testing sample. The cost of sampling and testing is free to the homeowner. Learn more about homeowner and county participation.
The PWPS Project is currently funded through June 2021.