Emerald Ash Borer is in Minnesota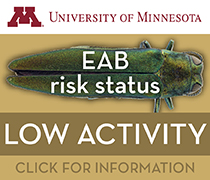 On May 14, 2009, emerald ash borer (EAB) was discovered and confirmed in the South Saint Anthony Park neighborhood in St. Paul. EAB is a serious invasive tree pest, and consequently a quarantine has been placed to help slow the spread of EAB to other areas.
2019 EAB Field Workshops- Free and Open to the Public
Minnesota Department of Agriculture (MDA) Staff will be leading free EAB Field Workshops in the Twin Cities Metro Area, Clearwater, and Duluth.  These hour long outdoor workshops will provide an opportunity to get a firsthand look at EAB infested trees and will assist the community in becoming familiar with early detection.  General EAB biology, distribution, management, regulation, and treatment will also be covered.  Workshops are provided free of charge through support from the US Forest Service.  Maps and parking instructions will be provided by email with registration confirmation.
Register online here or by calling 651-201-6097 Maps and parking instructions will be provided by e-mail with registration confirmation.  Below is a listing of all the workship sessions.  Workshop sessions are offered daily starting at 9:00am, 10:30am, and 1:00pm.
  March 25-27th
Twin Cities Metro: Historic Fort Snelling Visitor Center parking lot, 200 Tower Avenue, Minneapolis, MN 55417
March 28-29th
Clearwater:  Clearwater Travel Plaza, 950 Highway 24, Clearwater, MN 55320
April 2-4th
Duluth: Lincoln Park NW Trailhead, 1220 N 24th Avenue W, Duluth, MN 55806
Guidelines to Slow the Growth and Spread of Emerald Ash Borer
The MDA, with help from partner agencies, has published a new document on emerald ash borer. This document provides communities and other entities responsible for ash trees in landscaped areas with guidelines to slow the spread of emerald ash borer into areas of Minnesota that are not yet infested. The document includes strategies for communities that have not yet seen EAB, communities where EAB is a recent arrival and those that are heavily infested.
Where is the EAB infestation in Minnesota?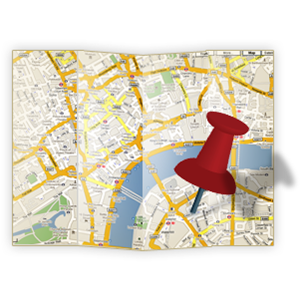 EAB is native to eastern Asia but was discovered in Detroit, Michigan, and Windsor, Ontario, in 2002. Indications are that it may have been introduced to this area as early 1990. EAB has been spread in ash firewood, nursery stock and possibly other ash materials to a number of new areas. View a
 map of EAB finds and quarantines in Minnesota. 
View the 
national quarantine map
.
Need a Tree Service?
The MDA recommends using the Tree Care Registry to begin your search for companies. All Tree Care Providers including companies and persons that provide tree care or tree trimming services and/or who remove trees, limbs, branches, brush or shrubs for hire in Minnesota are required by state statute to register with the MDA. If you cannot find a provider on this list they are not registered as a Tree Care Service in Minnesota.
In addition to checking the Tree Care Registry, there are additional steps you can take to ensure that a service provider is properly licensed and insured. Visit the University of Minnesota's My Minnesota Woods for more information on hiring a tree care company.
What is EAB and how does it spread?
EAB is an insect that attacks and kills ash trees. It is spread through transported firewood. The adults are small, iridescent green beetles that live outside of trees during the summer months. The larvae are grub or worm-like and live underneath the bark of ash trees. Trees are killed by the tunneling of the larvae under the tree's bark. Check out this video on the life cycle of EAB.
This video was produced with the collaboration of the faculty and students of Art Institutes International and McNally Smith College of Music, with technical assistance provided by MDA, DNR, University of Minnesota Extension and with funding from USDA.
Mark Abrahamson explains emerald ash borer management strategies and results in this EAB University webinar. The EAB University webinar series is funded by the USDA Forest Service, and produced by Michigan State University, Ohio State University, and Purdue University.
This EAB Visual Inspection Guide was developed by MDA to assist communities in learning how to recognize an EAB infestation. This video was made possible through funding from a U.S. Forest Service grant.
Why should I care about EAB?
EAB kills ash trees. All ash trees are susceptible to EAB and millions of ash trees have been killed in infested areas already. 
Minnesota has the highest volume of ash trees in the U.S. with almost a billion forestland and urban ash trees. The potential economic and environmental impacts of losing these trees is substantial. The cost of removing and replacing a single tree can range from hundreds to thousands of dollars – how many ash trees are in your yard? 
Here is a guide for Ash tree Identification (PDF).
What can I do about EAB?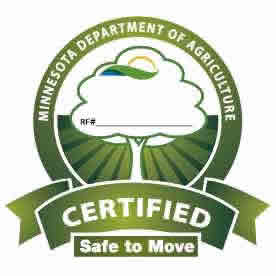 Don't import materials to Minnesota that could harbor EAB such as ash firewood.
Don't move firewood unless it's MDA Certified firewood (look for the MDA Certified Seal)
Remember that it is illegal to move all hardwood firewood outside of EAB quarantine areas. See map of emerald ash borer status in Minnesota.
Become knowledgeable about recognizing EAB and remain vigilant to the condition of your ash trees.
Stay informed on EAB by signing up to our monthly Plant Pest Insider e-newsletter.
If you suspect a reportable pest

Note the exact location
Take a digital photo if it is possible
Contact Arrest the Pest
Voicemail: 888-545-6684 
email: Arrest.the.Pest@state.mn.us
What should I do if my ash tree is in decline?
Look into resources on maintaining tree health
Consult a local tree expert such as a certified arborist or local extension person
Always remember to plant a variety of trees and use proper planting techniques.
What are the common myths about EAB? 

Myth No. 1. We can't do anything about EAB anyway; we might as well let it spread.
EAB is a devastating pest; our choices now for ash trees near an outbreak are either treat or remove. Slowing the actual spread of EAB may mean economic viability for cities that are affected. If nothing is done to slow the spread, EAB can kill all area ash trees in a very short time. Slowing the spread means a city can spend $1M a year on ash tree removal for eight years, instead of spending $8M in one year for all the dead trees. Spreading the costs over many years is easier on any city's budget, and that city's taxpayers. Another reason is to buy time to let the science catch up: detection methods are improving and more is being learned about EAB weaknesses. Additional research is needed, but it takes time. While it's unlikely there will be a silver bullet, if scientists can find enough weaknesses in EAB, we may be able to save ash tree species in the U.S.
Myth No. 2. EAB has no impact on human health, it just kills trees.
EAB-killed trees dry out quickly and become hazard trees in less time than after a normal tree death. Hazard trees are trees that can be dangerous because of the possibility of them falling over or large branches breaking off, with a potential to cause personal injury to people. In addition, a recent study by the U.S. Forest Service found that the decrease in tree numbers due to EAB in the Detroit, Michigan area (where EAB started) caused an increase in human mortality related to cardiovascular and respiratory systems. 
---
Emerald Ash Borer Flight Season Begins May 1st
Minnesota Department of Agriculture considers May 1 – September 30 to be the flight season for emerald ash borer (EAB). This means that EAB adult beetles are emerging from infested wood or trees and flying in search of new hosts during this time. EAB larvae complete their development by pupating into adult beetles in the spring and early summer. However, this process only occurs when temperatures are sufficiently warm and the whole process requires a certain amount of accumulated heat – i.e., development time. Accumulated heat can be measured and tracked by using degree days which are a measure of time spent above a threshold temperature.
For EAB a base temperature of 50° F is used and the following are estimated thresholds for EAB activity:
450 degree days – first EAB adults may begin emerging
900-1100 degree days – peak EAB adult activity
Current base 50° F degree day accumulations for Minnesota are available from US degree-day mapping calculator.
---
Available material for request in hard copies

Wallet sized EAB identification card (waterproof)
Firewood bookmark

Loan materials available for use at events

EAB shadow box display
EAB table top display
EAB wood sample with gallery
EAB adults and larvae in vials

 
---
Info for Residents & Communities
RESIDENTS
---
COMMUNITIES
---
Info for Tree Care Professionals
---
Rapid Response
---
Quarantine & Regulatory Information