Firewood in Minnesota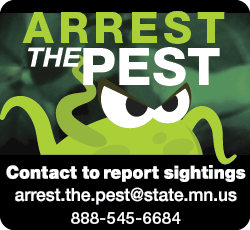 Minnesotans take pride in our state's natural resources. But our tree lined streets and forests are at risk. Emerald ash borer and spongy moth are spreading because people are moving infested firewood. Protect our trees and be informed. The only firewood safe to move long distances is MDA Certified heat-treated firewood. Parts of Minnesota have already seen the impacts of emerald ash borer and spongy moth. We don't want them to spread any further.
It's the Law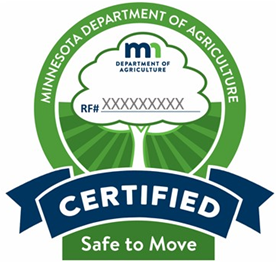 It is illegal to transport hardwood firewood out of Minnesota quarantined counties unless it is MDA certified firewood. Moving uncertified hardwood firewood out of
quarantine counties is illegal and is punishable up to a $7,500 fine per violation per day.
More on Quarantines in Minnesota
Here's how you can protect our forests and tree lined streets
DON'T: Transport firewood, you may introduce an invasive pest into a new area. Remember that infested firewood may not show visible symptoms.
DO: Buy MDA certified firewood. MDA certified firewood has been treated to state standards and the MDA has verified the firewood safe to move throughout the state. Look for the MDA certified logo.
DO: Report firewood violations to MDA. If you have any questions regarding safe to move firewood or suspect a tree has a reportable pest contact the MDA's Report a Pest at reportapest@state.mn.us or 888-545-6684.