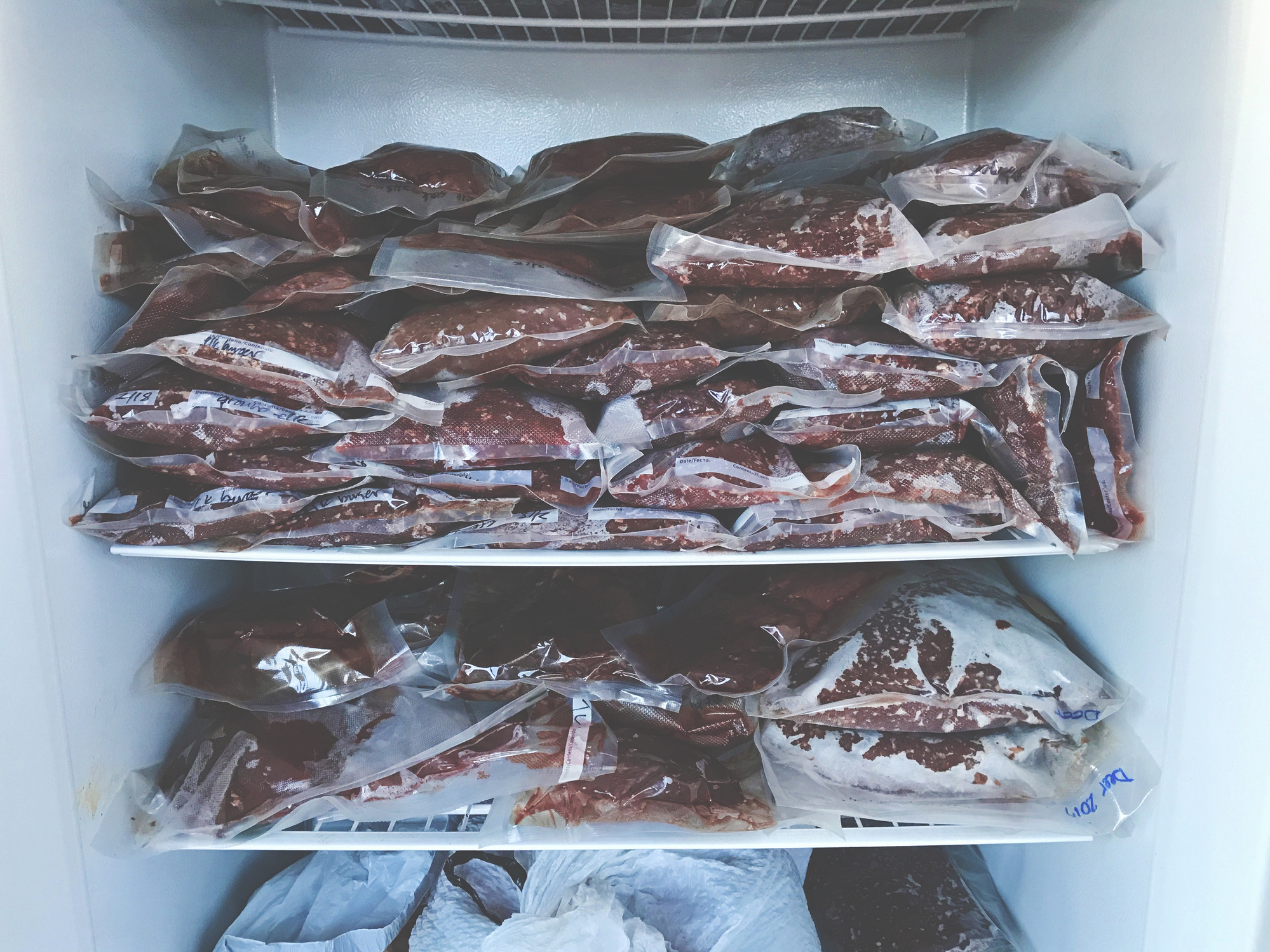 The harvesting of wild game in Minnesota for food is an important part of our food system, as well as a tool for managing wild game populations. The regulations for processing of hunter-harvested wild game are very similar to those that address processing of other meat or poultry that will not be sold, but rather is returned to the owner of the animals. Wild game processing includes any additional handling or preparing of field-dressed wild game, from cutting and skinning a carcass, to curing, cooking, or smoking.
Licensing: All wild game processors must have a food handler's license with the MDA. Unlicensed processors must become licensed. Only one license is required per food business; the type of license required will depend on the overall nature of the operation. License fees vary but generally start at about $100.
Permitting: In addition to a food handler's license, wild game processors must have a custom exempt processing permit issued by the MDA Meat Inspection Program. There are no fees to obtain this permit.
Inspections: As a custom exempt processor, wild game processors will be inspected on an occasional basis by a local MDA Meat Inspector. Routine inspections are conducted approximately quarterly; however, the frequency of inspections will vary depending on the scale of the operation and the seasonality of the business.
Contact the MDA's Dairy and Meat Inspection Division at 651-201-6300. An inspector will be assigned to review your operation and discuss the steps needed to obtain a license and a permit. Depending upon your facilities and operation, you may be licensed immediately or may need to make some improvements before licensing can occur.
Prior to August 2020, wild game processing facility and operational requirements were similar to those applied to meat products that could be sold; this required that wild game processors maintained a retail food code HACCP plan and met other requirements intended for meat processed for sale. However, because wild game products can only be processed and returned to the owner of the animal, and are not allowed to be sold, wild game processing operations are very similar to traditional custom exempt processing operations. Thus, wild game processing has been moved under the same regulatory oversight as custom exempt processing, a change that more appropriately applies to these operations and reduces the administrative work needed to comply with the regulations. Once licensed, wild game processors now have the option to expand beyond wild game to the custom slaughter and processing of traditional livestock animals for the owners of the animals.
Products processed at a custom exempt facility, including meat, poultry, and wild game, may not be sold and must be labeled "NOT FOR SALE." These products may not be used in any way in a food facility because they have not been processed under continuous inspection. This is not a change from previous regulations of wild game products.
Typically, custom exempt products cannot be donated because they have not been produced under continuous inspection. However, an exception for the donation of wild game processed at a licensed and permitted custom exempt facility is available to processors participating in the MDA Hunter-Harvested Venison Donation Program. These processors may be reimbursed by the MDA in exchange for processing hunter-harvested venison destined for donation to food banks, food shelves, and feeding programs.