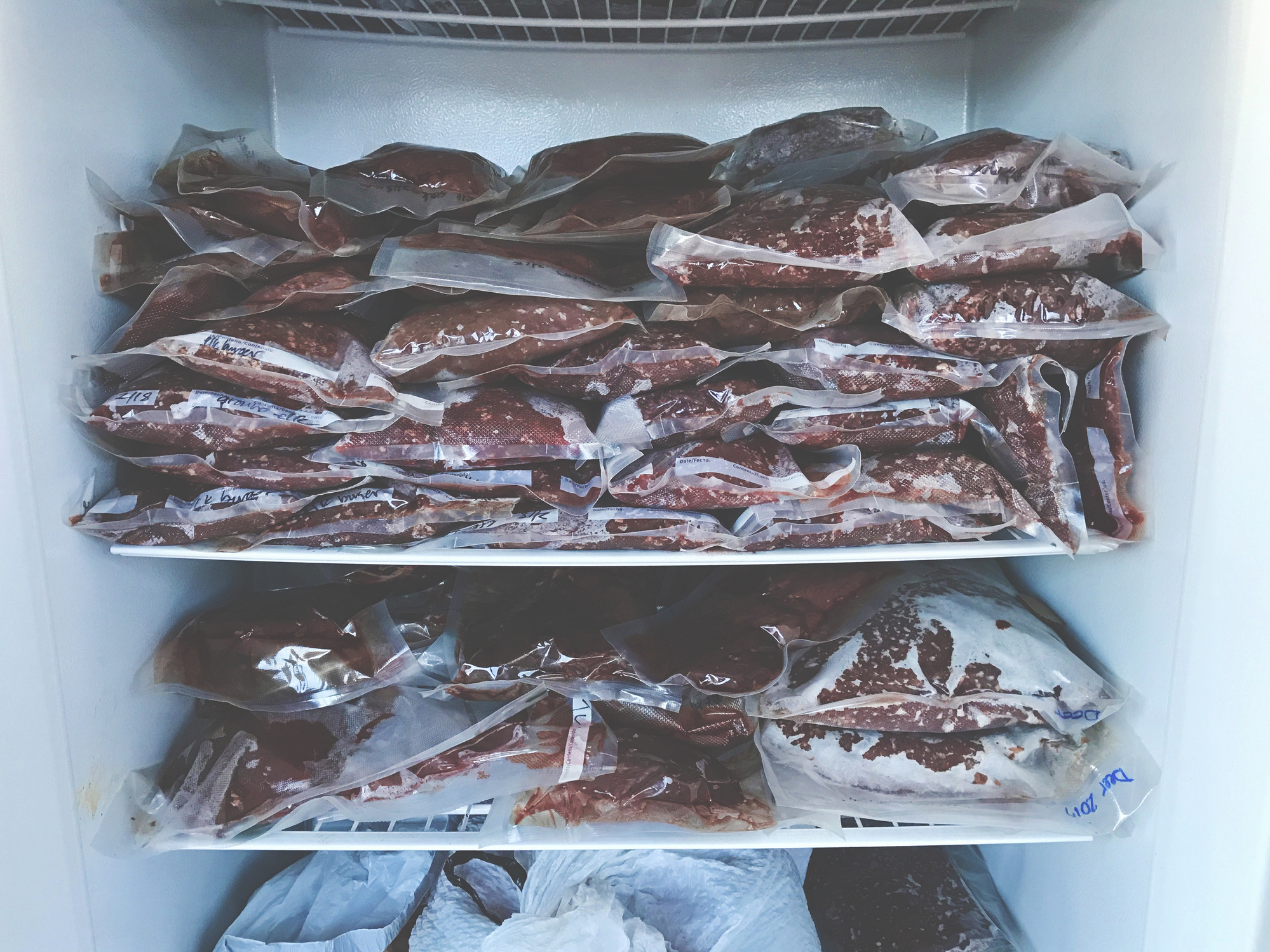 The harvesting of wild game in Minnesota for food is an important part of our food system, as well as a tool for managing wild game populations. The regulations for processing of hunter-harvested wild game are similar to those that address processing of other meat or poultry that will not be sold but instead returned to the owner of the animals, with exemptions for certain processing operations.
FAQ
Wild game processing is any additional handling or preparing of field-dressed wild game, from cutting and skinning a carcass, to curing, cooking, or smoking. Wild game processors conduct these activities as a commercial business. Processing wild game only for yourself or immediate family, household, or hunting party members does not fall under the wild game processing requirements.
If you exclusively process wild game (no other meat or poultry processing) as an individual you may not need a license or permit to operate, provided you meet all of the following criteria:
You do not own any other meat, poultry, or food business subject to licensing under the Minnesota Consolidated Food Licensing Law.
You handle only raw wild game products and do no preparation beyond cutting, grinding, and packaging.
You return all products directly to the owners/hunters (no sales or donations), and you label all products "NOT FOR SALE."
You process no more than 200 deer in a calendar year, or have $20,000 or less in receipts for wild game processing services in a calendar year, whichever is greater.
A wild game processor who does not meet all the above criteria will need to obtain a food handler's license and custom exempt processing permit issued by the MDA Meat Inspection Program. For more information, go to Custom Exempt Meat Processing or contact the Dairy and Meat Inspection Division at 651-201-6300.
Wild game processors who do meet the exemption criteria are highly encouraged to register with the MDA. By registering, the MDA will acknowledge the processor's exempt license status, which will assist MDA staff with investigations if complaints or other information are received about a wild game processor.
Prior to August 2020, wild game processing facility and operational requirements were similar to those applied to meat products that could be sold, requiring wild game processors to maintain retail food code HACCP plans and meet other requirements intended for meat processed for sale. However, because wild game products can only be processed and returned to the owner of the animal, and are not allowed to be sold, wild game processing operations are more similar to traditional custom exempt processing operations. For this reason, wild game processing was moved under the same regulatory oversight as custom exempt processing, as is appropriate for the level of food safety risk associated with this type of operation. In August 2021, the law was further revised to exempt small scale wild game processors who have no other food handling operations from the requirement to be licensed and permitted as custom exempt processors.
Wild game products may not be sold and must be labeled "NOT FOR SALE," regardless of whether the products come from licensed or license-exempt processors. These products may not be used in any way in a food facility because they are not processed under continuous inspection.
Typically, wild game products cannot be donated because they are not produced under continuous inspection. An exception for the donation of wild game processed at licensed and permitted meat plants is available to processors participating in the MDA Hunter-Harvested Venison Donation Program. These processors may be reimbursed by the MDA in exchange for processing hunter-harvested venison destined for donation to food banks, food shelves, and feeding programs. Processors participating in this program must be licensed.