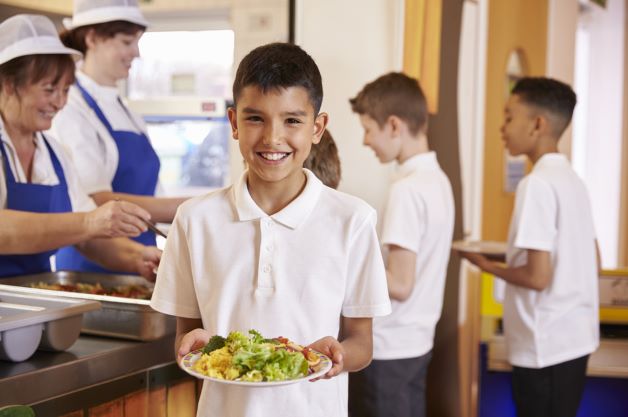 Farm to School Grants support Minnesota school districts that want to purchase and serve Minnesota agricultural products.
In Fiscal Year (FY) 2023, we anticipate awarding up to $3.5 million to reimburse school districts for purchasing Minnesota grown and raised foods used in school meal programs.
School districts may apply for USDA funding for local food as well as AGRI funding for equipment through one of these programs:
Farm to School First Bite Mini Grant

First Bite Mini Grants provide funding for those with little or no experience with local procurement as part of a Farm to School program. This grant is intended to be an intentional learning process for the applicant. First Bite Grant recipients from FY 2020 and 2021 must apply for a Full Tray Grant.

Farm to School Full Tray Grant

Full Tray Grants are for those with some Farm to School experience. The amount of funding the applicant is eligible for is determined using a formula based on meals served in October 2021.

Second Helping food funds for Full Tray applicants

Full Tray applicants can indicate if they would like to be considered for additional food funding (beyond their requested Full Tray formula-based amount) if we have remaining funds available after initial grant awards are made. Second Helping food fund requests are capped at $50,000 per school district. Receiving a Full Tray Grant does not guarantee the award of Second Helping food funds. First Bite Grant applicants are not eligible for Second Helping Food Funds.

Additional funding for equipment purchases

Applicants for a First Bite or Full Tray grant may also apply for up to $35,000 to purchase equipment in addition to funds for food. The equipment portion of the grant request must include a 1:1 cash match and support Farm to School initiatives. Learn more by reading the Request for Proposal for each of the grants.