Details on this page refer to the previous round of funding. Sign up for our New Markets Notes Newsletter or check back in mid-late September 2021 when we release updated cost-share program information and open the application period.
---
Our AGRI New Markets Cost-Share Program can help your Minnesota farm or branded food or beverage company take advantage of market opportunities through E-commerce, contracted store merchandising and point-of-sale work, store promotions (end cap displays and store flyers), tradeshows (virtual and in-person), and store demos.
We've adapted to help you meet the challenges and opportunities of COVID-impacted food supply chains and changing consumer behavior. You can apply for two types of cost-shares (details below):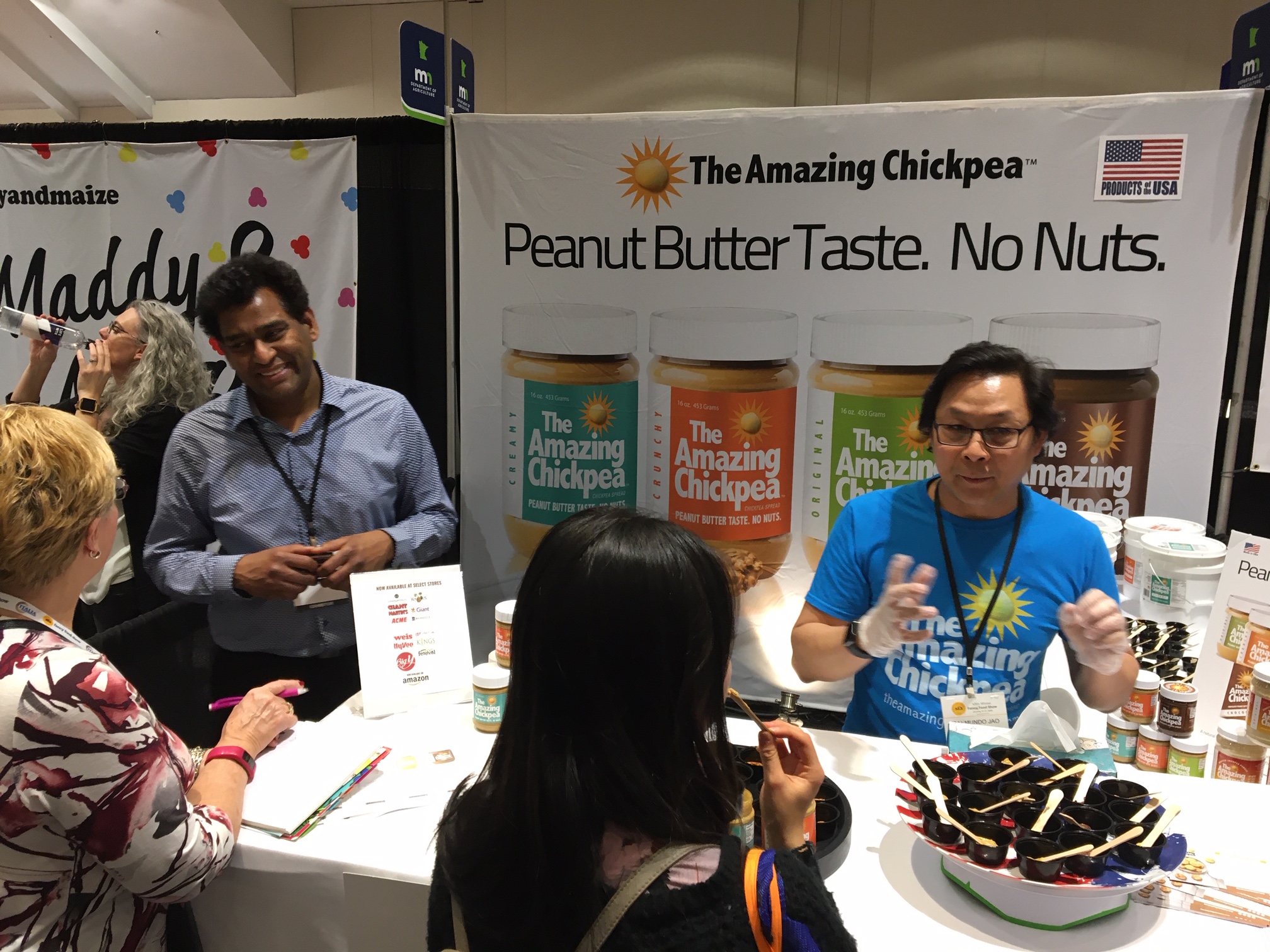 Funds Available
We have up to $200,000 available for reimbursements for expenses incurred between January 1, 2021, and June 30, 2021 (the second half of our fiscal year).
Funding for this program comes from the Agricultural Growth, Research, and Innovation (AGRI) Program.
General Program Rules
These cost-share programs are reimbursed at a rate of 50% of eligible investment unless noted in the specific program details below.
The maximum combined reimbursement per farm or company from the E-Commerce and Wholesale Programs, including totals from both the first and second half of State Fiscal Year 2021, is $10,000.
To apply for either of these programs, your business must be:
A Minnesota farm, or a branded food or beverage making company registered with the Minnesota Secretary of State, AND
A small-to-medium enterprise, which is an entity with fewer than 500 employees.
NOTE: This program is not for brokers or distributors, retailers, or other re-sellers.
You must also agree to:
Promptly return post-event and follow-up surveys that ask for information including the number of leads generated and sales projections.
Retain receipts and records for three years and make them available for audit or inspection by the MDA or state auditor on request.
We reserve the right to deny claims from entities not in good standing with the State, or those who do not comply with the program requirements. Companies and farms that win awards at MDA-sponsored events may exceed annual limits by the amount of that award. Booth space discounts provided for companies who participate in our Minnesota Pavilion events through our Wholesale Cost-Share Program also do not count toward reimbursement limits.
Application Deadlines
We process applications as they come in (first-come, first-served) until the application deadline or the funds are gone, whichever is first.
Eligible Period

Activity Dates
(Fiscal Year 2021)

Application Deadline

FY 21 second half

January 1, 2021 – June 30, 2021

July 9, 2021
How to Apply
Apply through our online application system. Select one of the program types:
Include proof of payment (receipts or invoices that show a zero balance) for expenses paid during the eligible period. If you don't have receipts, you can send a copy of the invoice with proof of payment (a canceled check or credit card statement with account and other private information redacted).
If this is your first time applying for reimbursement, you must also submit an IRS W-9 Request for Taxpayer ID and Certification.
---
E-Commerce Cost-Share
From January 1 to June 30, 2021 (the second half of our FY 21):
$3,000 is the maximum reimbursement per entity from the E-Commerce Cost-Share Program.
The maximum combined reimbursement from the E-Commerce and Wholesale Programs is $10,000, including totals from both the first and second half of FY 21.
E-commerce cost-sharing is targeted at Minnesota Grown licensed farms and MDA licensed Minnesota food and beverage companies who offer their own branded products.
To be eligible, you must meet the general program requirements.
Additional eligibility requirements:
You must provide a current MDA Food License or Minnesota Grown License number (either your own or that of a Minnesota copacker that you use). Those holding local (municipal) food licenses may also be eligible if the MDA has provided delegated authority to the municipality.
Cottage Food producers with a Minnesota Grown license are eligible but must follow the regulations regarding online sales. These rules do not allow third-party distribution/delivery of your product.
Eligible E-commerce expenses might include:
Third-party E-commerce marketplace/platform (including registration and sign-up fees, fees paid based on sales, and fees for premium positioning)
Digital, e-mail, and social media advertising that drives traffic to E-commerce (including advertising on Facebook, Instagram, and other social media, and investments in email marketing formats such as Constant Contact, Hubspot, and MailChimp)
E-commerce consulting/management contracts (for comprehensive consulting programs; only the portion of that service clearly defined on an itemized receipt as E-commerce is eligible)
E-commerce training and educational event attendance
Website (with E-commerce) design and setup contracts (including photography or videography, website extensions such as store locators, and other web store utilities)
Ineligible E-commerce expenses include:
Equipment, hardware, and supplies
Print advertising and printing
Electronic payment equipment
Merchandise and merchandise processing fees
Retailer and other reseller web marketplace platforms (i.e. Walmart.com, Target.com)
Contact us before you invest if you have questions on eligibility or qualified expenses.
---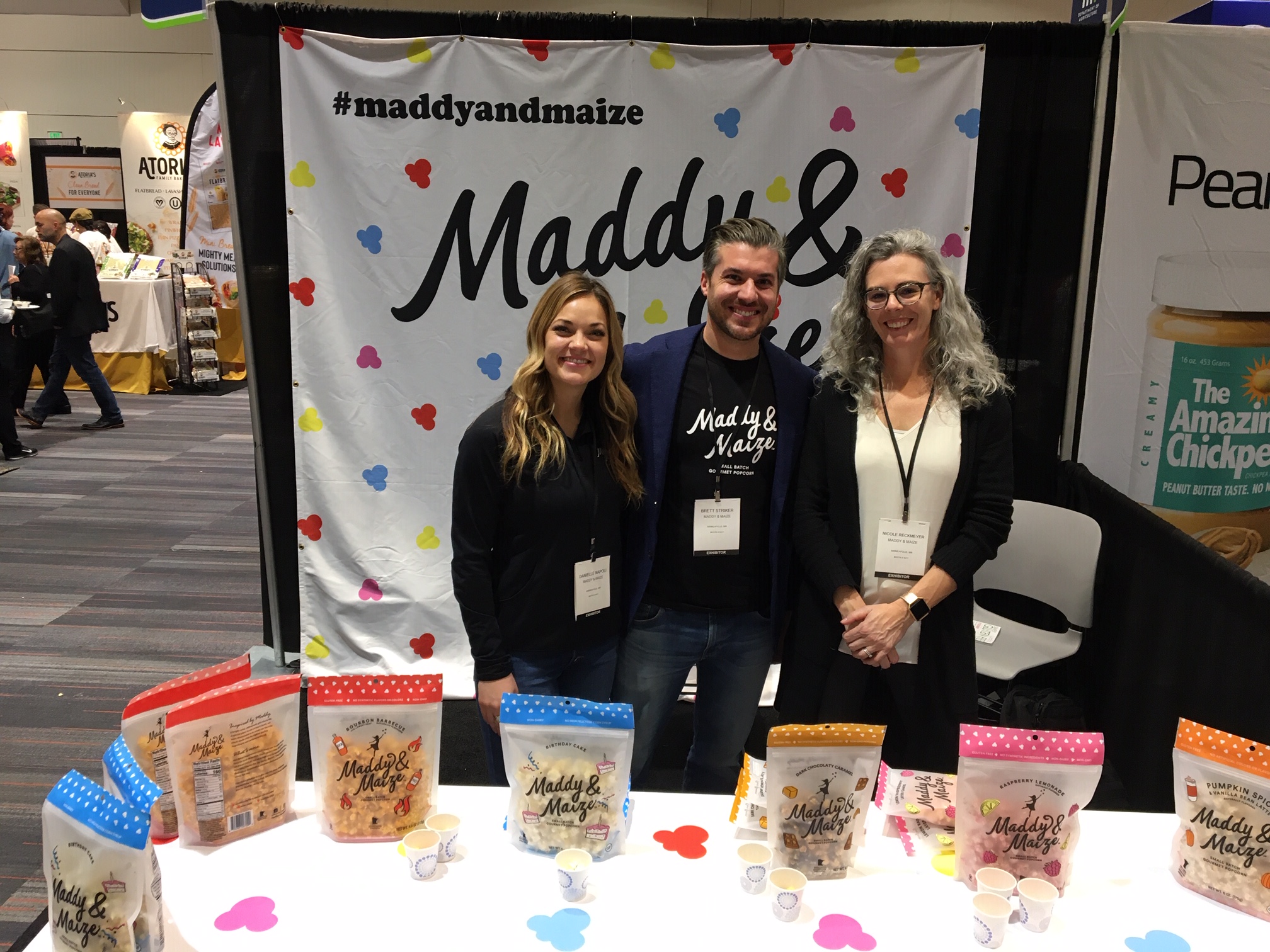 Cost-Share for Wholesale Food Businesses
From January 1 to June 30, 2021 (the second half of FY 21):
If your products are made in Minnesota, $3,000 is the maximum reimbursement per entity from the Cost-Share for Wholesale Food Businesses Program.
If your product is manufactured outside of Minnesota, $1,500 is the maximum reimbursement from the Wholesale Food Businesses Program.
The maximum combined reimbursement from the E-Commerce and Wholesale Programs is $10,000, including totals from both the first and second half of FY 2021.
To be eligible, you must meet the general program requirements.
Eligible expenses include:
Business-Business (B2B) Tradeshow costs:

Booth rental (if there is a Minnesota Pavilion booth space available at an event, booth rental is NOT eligible)
Badge scanner/lead retrieval services
Compostable sampling costs (i.e. cutlery and porter service)
Virtual B2B tradeshow registration
Shipping of samples to specific businesses for 1:1 meetings scheduled as part of a virtual domestic B2B tradeshow (only shipping costs are eligible; NOT product costs)
Videography created for a virtual B2B tradeshow
Association membership, if required to participate in an event

Merchandising and promotional investments:

Contracted store merchandising

Note: this does not include payment of applicant sales staff or broker fees unless you provide an itemized receipt that shows investment in an ala carte store merchandising program.

Point-of-sale promotions, including only:

Endcap promotions with retail chains/retailers
Retailer promotional flyer participation costs
Note: If paid by chargeback/discounted payment, you must provide a receipt, invoice, or purchase order showing clear itemization of these costs and a photo or image of the endcap or promo piece.

In-Store Demo costs:

Must be a retail product demonstration in a store where your product is sold (this does NOT include sales at consumer events like farmers' markets, festivals, fairs, etc.)
May include labor for an employee, owner, or contracted help at a flat rate of $10/hour
May include mileage at $0.50/mile up to a maximum of $200 per demo (mileage is only available if owners or employees executes demos, not contractors)

Minnesota Pavilion Mentorship costs:

Only for approved participants in our Minnesota Pavilion Mentorship Program
One-time reimbursement per company; maximum $500
For expenses including airfare, hotel/lodging, car rental, education sessions, and badge for entry
Contact us before you invest if you have questions on eligibility or qualified expenses.
Additional Information
Cost-Share Definitions and FAQs
Traditional business-to-business (B2B) tradeshows are showcases for manufacturers to display their products to wholesale buyers. Manufacturers and brand owners contract to rent a booth space at an event so they can pitch their products to buyers in-person. Virtual tradeshows are online events that include 1:1 meetings between manufacturers and wholesale buyers that are arranged in advance by an event organization or trade association. Events that include general "consumer" attendance or admission do not qualify as tradeshows.
Badge scanning is a way for exhibitors to electronically collect and compile leads at an event. It is usually accomplished by purchasing and downloading an app from the event organizer. The app then allows exhibitors to take photos of attendee (buyer) badges with their smart phone/device and keep all the information in one place. It's a replacement for sharing business cards, although cards are still used.
Merchandising is the practice and process of displaying and selling products to customers. Point-of-sale promotions place products and signage in key locations to draw customer attention. When a manufacturer/brand owner grows their market reach and "store count" beyond their ability to effectively manage their products in individual stores, they might contract with another company for help. Contracted merchandising and POS promotion may be provided a broker or an independent entity/company with retail chain relationships.
In brick-and-mortar retail stores, brands compete for limited shelf space. Stores may charge fees for the best locations and for listing products in their grocery advertisements. End cap promotions display products on the very visible "end" of a grocery aisle and are often used for promotional pricing such as Buy One, Get One (BOGO). Retail flyer promotions include product placement in store-sponsored circulars or brochures.
For the purposes of these Cost-Share Programs, a "Third-Party E-Commerce Marketplace/Platform" is a web-based tool and/or marketplace used by Minnesota farms and food brands to gain exposure and make sales directly to online shoppers (individual consumers) or wholesale food buyers (retailers and foodservice operators). Third-Party E-Commerce Marketplace/Platforms include entities such as Amazon, Alibaba, Shopify, Barn2Door, RangeMe, Grazecart, Wordpress, Squarespace, and Localine. Web/online sales and transactional platforms offered by copackers, distributors, retailers, and other resellers (and any other entities that buy and re-sell products from manufacturers) do not meet our definition of a Third-Party E-Commerce Marketplace/Platform.
The information provided as part of the New Markets program cost-share application will be used to assess the applicant's eligibility to receive payment under the MDA New Markets program and to fulfill applicable financial reporting requirements. Completing this application is voluntary; applicants are not legally required to provide the MDA with the information requested, but only completed applications will be considered. While much of the information applicants provide is classified by Minnesota law as public, some of the information may be classified by law as private or nonpublic at the MDA. Data classified as private or nonpublic will be accessible only to MDA employees and contractors that have a work assignment that requires access to the data, and to other entities authorized by state or federal law to receive the data. The MDA may be obligated to provide the data to law enforcement, the Minnesota Department of Administration, Minnesota Management and Budget, the Office of the State Auditor, or the Office of the Legislative Auditor. Finally, private data about you may be released to third parties through your informed consent, or pursuant to a valid court order or federal subpoena.
Internal Revenue Service Code Section 6109 requires applicants to provide their correct taxpayer identification number to payers who must file information returns with the IRS. The MDA will use the information provided on the applicant's W-9 form in order to report payments received as part of the New Markets program to the IRS. The IRS uses the numbers for identification purposes and to help verify the accuracy of the applicant's tax return. For more information on how the information provided on a W-9 may be used, refer to the Privacy Act Notice on page 6 of the W-9 form.