Our Minnesota Pavilions program offers financial, promotional, and logistical support to small-to-medium sized Minnesota food and beverage companies who want to exhibit with us at select business-to-business (B2B) wholesale tradeshows. Partnering with us and other Minnesota companies can help you stand out at these crowded events and improve your return on investment.
Events with Minnesota Pavilions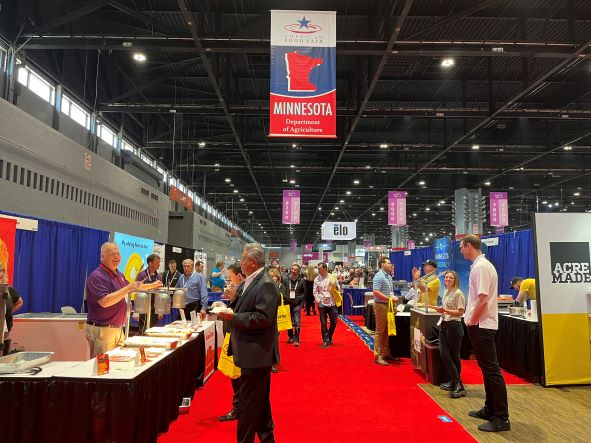 Important: You are required to sign your own "Exhibitor Space Contract" with the event organizer. Before you sign, carefully read the contract terms and conditions, including payment and cancellation. Most event organizers are incorporating language in their contracts allowing them to keep a portion of your booth fee in the case of cancellation. Sampling: some event venues/cities will only allow onsite sampling of packaged product at this time.
In 2024, Minnesota Pavilions are scheduled at these tradeshows:
Winter Fancy Food Show, January 21-24, 2024, Las Vegas, Nevada
Natural Products Expo West, March 12-16, 2024, Anaheim, California
National Restaurant Association Show, May 18-21, 2024, Chicago, Illinois
How to apply for Minnesota Pavilions
Registration processes are unique to each event. For some events listed, applicants will pay the show organizer retail pricing for booth space, then apply to our cost-share program for reimbursement (to receive discounted booth space).
Contact us for more details, including space available, cost, and signup process for each event.
Walk the Floor Mentorship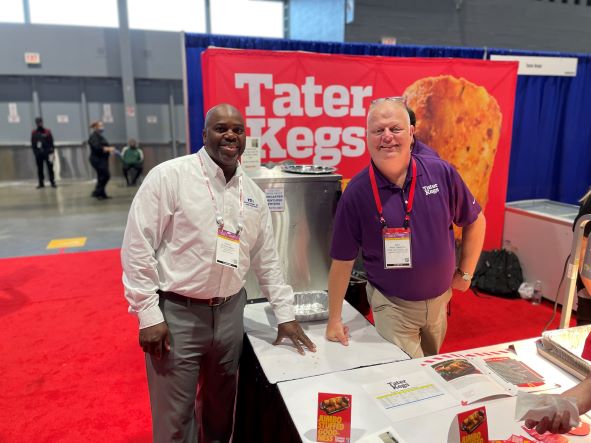 Our Walk the Floor Mentorship provides support for founders of Minnesota-registered food and beverage company startups to attend a national tradeshow with a Minnesota Pavilion and learn from current exhibitors, without the cost of exhibiting.
Mentorship includes:
Reimbursement of up to 50% of eligible expenses (one time per company; maximum $500)
Team Minnesota communications to help you prepare for the show
A match with a host company in the Minnesota Pavilion to learn about tradeshow preparation and execution
Time to walk around the tradeshow, assess competitive products, and attend education sessions and other tradeshow-related events
NOTE: Reimbursements for the mentorship program count toward your annual Make it Minnesota Cost-Share Program annual limits.
How to apply for Walk the Floor Mentorship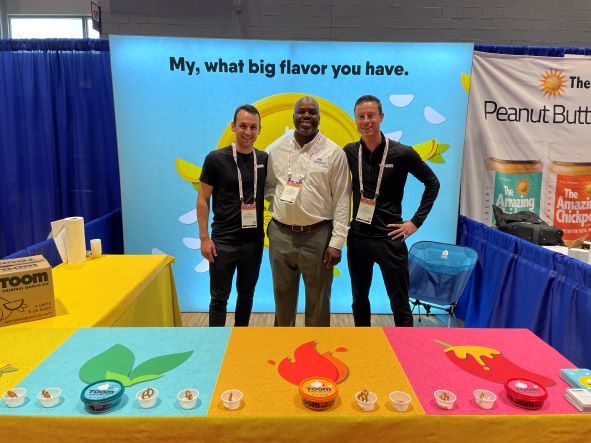 Contact us for more details and to get a mentorship agreement form. You must have a signed agreement in place before the show begins.
Eligible expenses
Airfare, or if driving, mileage at $.50/mile
Lodging (hotel, home rental, etc.)
Car rental
Show badge (if not provided)
Onsite business education sessions