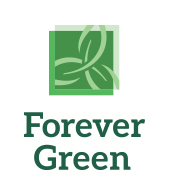 The Forever Green Initiative brings together researchers from multiple departments including plant breeding, agronomy, food science and economics. The goal is to develop new high value commodity crops for conservation purposes.
Many of these new crops could fit into a corn and soybean rotation by providing ground cover after harvest and before next spring's emergence. Winter annuals and cover crops grow between the time when annual crops are harvested in the fall and a new planting is established in the spring. This is the time when fields are bare, and most vulnerable to erosion and nutrient loss.
The MDA receives Clean Water Funds to support the Forever Green Agricultural Initiative at the University of Minnesota. Research projects are selected through a request for proposal process administered by the University of Minnesota. The MDA oversees the distribution of funds and coordinates reporting on progress results and outcomes.
Research project information
Additional information for funded projects is included below. A list of projects, the principal investigator, project status, and funds awarded is included by request for proposal year.  
2020-2021 Forever Green Projects