People have many questions about the Hemp Program. To help answer common questions, we've put together a list of Frequently Asked Questions. It is divided into several main categories:
When is the deadline to apply for a 2020 license?
The deadline to apply for 2020 was March 31 for all license types. We are no longer taking new applications. If you are a current license holder and need to add or change locations, submit a Change Request Form. If you need to request an inspection/THC test, submit a Planting/Harvest Report. The application period for 2021 will begin around September 1, 2020.
I am currently a hemp grower in Minnesota, how do I request an inspection and testing of my field?
An MDA inspector must take plant samples for THC testing within 30 days of harvest. The license holder is responsible for notifying the MDA of their upcoming harvest date by filing a 2020 Planting Harvest Report. This form may be mailed, emailed, or faxed to the Hemp Program. Once we receive your report, we will schedule your inspection and sampling. Inspectors take 30 cuttings per grow location, the top 2 inches of the female flowers. At least 75% of the plants must be flowering in order for us to take samples, and there must be at least 2 inches of female flower. If you aren't sure when your harvest will occur, you can either send a picture of your plants along with your form, or write a description of the growth stage that your plants are at. That will help us to determine the proper time for the inspection. Please be advised that all hemp crops must be tested by the Minnesota Department of Agriculture, pass the THC Test, and have an issued Fit For Commerce certificate prior to transferring ownership of the crop. Selling or transferring ownership of hemp crop without a Fit for Commerce certificate is a violation.
Farm Bill and Hemp
What does the new Farm Bill mean for hemp production?
Hemp, as defined in the Farm Bill as Cannabis sativa containing 0.3% THC or less, has been removed from the Controlled Substances Act (CSA). It is legally distinct from marijuana and recognized as an agricultural crop by the federal government.
States and Tribes will still oversee regulation of hemp production in their jurisdictions. State plans for regulation must be submitted to USDA and approved prior to implementation of a permanent hemp growing program (including licensing, testing, and inspection procedures). The USDA will have 60 days to approve or reject each State/Tribe plan. The MDA is in the process of submitting a state plan to the USDA (as of April 2020).
The Farm Bill frees up interstate movement of hemp seed, plants, and processed hemp products.
Hemp farmers will be eligible for crop insurance and grants through USDA.
Do I still need to fill out an application with the Minnesota Department of Agriculture to grow hemp in Minnesota?
Yes. Individuals and business in Minnesota must get licensed in the MDA Hemp Program to grow and process hemp. The MDA's Pilot Program will continue to be in effect in Minnesota until the USDA has approved our state plan. This will allow for uninterrupted production and processing of hemp in Minnesota. 
What happens to CBD and other hemp products?
Minnesota statues and the Food and Drug Administration (FDA) dictate that CBD cannot be added to or sold as food. The 2018 Farm Bill did not change the Federal Food, Drug, and Cosmetic Act. The MDA Hemp Program does not have authority to make any determinations for the legality of food, beverage, cosmetic, drug, or animal feed products.
Effective January 1, 2020, products containing CBD derived from hemp can be legally sold under Minnesota state law only if all the conditions outlined in M.S. 151.72 are met. The MN Board of Pharmacy oversees drug regulation in Minnesota. Please visit the Board's website for more information. 
As of December 2018, the FDA has granted GRAS (generally recognized as safe) status for three commonly sold hemp seed-derived food ingredient: hulled hemp seed, hemp seed protein powder, and hemp seed oil. Products derived from the hemp seed contain only trace amounts of THC and CBD, which is why the FDA allows their sale.
Go back to the top of the page.
General Pilot Program Questions
What is industrial hemp?
As defined in the 2018 Farm Bill and Minnesota Statue 18K, Section 2, hemp is the plant Cannabis sativa L., and any part of the plant, whether growing or not, including the seeds, and all its derivatives, extracts, cannabinoids, isomers, acids, salts, and salts of isomers, containing a delta-9 tetrahydrocannabinol (THC) concentration of not more than 0.3 percent on a dry weight basis. For regulatory purposes, the THC concentration is analyzed post-decarboxylation, as required by the federal law. This is commonly referred to as "Total Potential THC" and is equal to delta-9 THC + (THCA x 0.877). Hemp is an agricultural crop which can be grown for fiber, grain, or medicinal usages. 
What is the history behind the Hemp Pilot Program?
The 2014 Farm Bill contained a provision to allow state departments of agriculture to administer pilot programs to study the growth, cultivation, and marketing of hemp. In 2015, the Minnesota Industrial Hemp Development Act (IHDA), Minnesota Statues 18K, became law. This allowed the MDA to create a Hemp Pilot Program. The MDA obtained a Drug Enforcement Administration (DEA) Schedule 1 Narcotic Importer Research Registration in 2016 to facilitate importation of hemp seed from other countries.
Minnesota Hemp Pilot Program Licensing and Acreage Statistics

| Statistic | 2016 | 2017 | 2018 | 2019 |
| --- | --- | --- | --- | --- |
| Approved Applicants | 7 | 47 | 65 | 505 |
| Licensed Growers | 6 | 33 | 43 | 350 |
| Licensed Processors- Processing Only | 0 | 5 | 8 | 49 |
| Outdoor Acreage Planted | 38 | 1,202 | 709 | 7,353 |
| Indoor Square Footage Planted | 0 | 0 | 54,618 | 403,04 |
How do I apply to grow hemp?
All first-time applicants must apply online, pay the program fees, and pass a federal/state criminal background check. An applicant is disqualified from participating in the program if they have a controlled substance-related felony conviction in the last 10 years.
Returning/renewing applicants do not need to pass another background check. Returning applicants must apply online and pay the program fees. Renewing applicants are disqualified from participating in the program if they have had a felony drug conviction in the last year. 
Always consult with a lawyer to make sure you understand the legal parameters of program participation. Pilot participants are responsible for knowing and abiding by all applicable federal and state laws.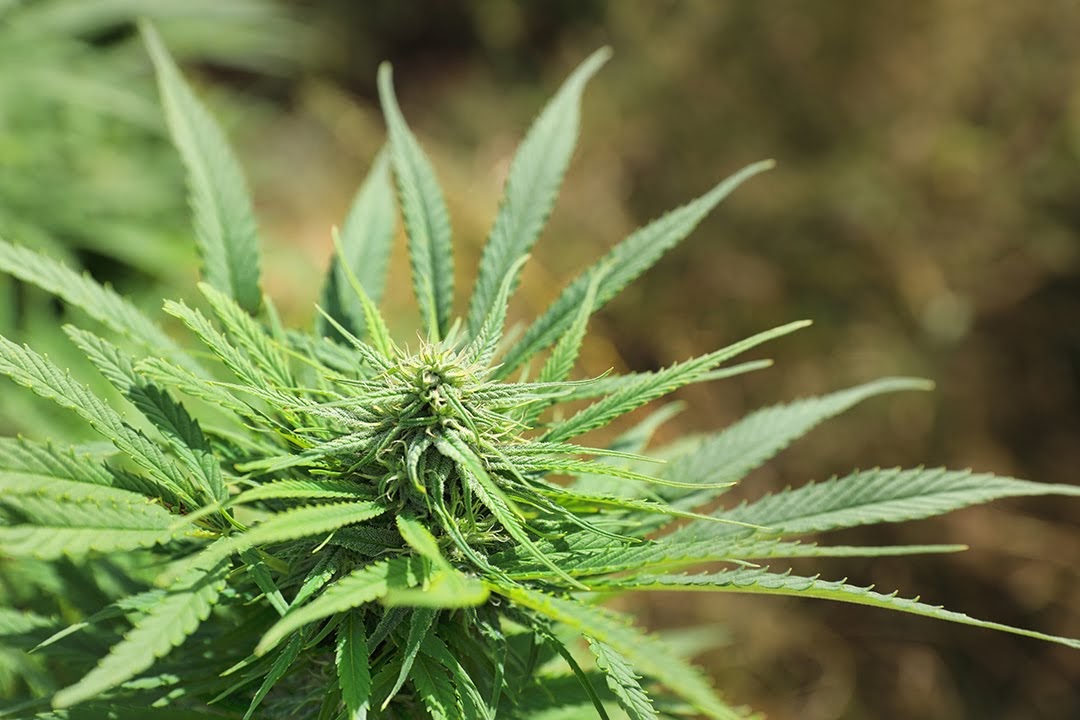 How long is my pilot license good for?
Each license expires on December 31 of the year issued. Each year, pilot participants must reapply to be in the program.
Can I see a list of the current grower and processor license holders?
The MDA Hemp Pilot Program is an agricultural research program and as such, the pilot participants' names, contact and location information are private and must be protected by the MDA (M.S. 13.643 subd. 7). However, we recognize a desire among our license holders to network and make connections among each other and with other members of the industrial hemp industry. We give license holders the option to opt-in to a public list of Hemp Program license holders. Individuals who opt-in will be added to the list once their application is approved and they are fully licensed.
Please view the Current License Holder page for this information.
Am I required to do anything else if I participate in the pilot program?
Licensees are required to pay the requisite fees and to allow unfettered access to the hemp fields for MDA inspection and sampling. Licensees are required to take reasonable measures to prevent theft or diversion of their industrial hemp plants and seed, and cooperate with law enforcement if necessary. Licensees must submit any changes to their license, including changes to field or processing location, to the MDA, prior to operating at a new, unregistered location.
License holders also are required to submit two reporting forms throughout the growing season--a Planting/Harvest Report and a Final Report, due by the end of November. The information we will ask for on the final report will include agronomic data, like seeding rate, cultivation methods, yield, pesticide/fertilizer use, etc.
Participants should gather this data throughout the growing season in preparation for the MDA report. Please refer to the 2017 MDA Hemp Program Report, the 2018 MDA Hemp Program Report, and the 2019 MDA Hemp Program Report for the summaries of data reported by the license holders.
How do you know my field's THC content?
An MDA inspector must sample each licensed field or indoor grow facility. The fields are sampled within 30 days of harvest. It is the responsibility of the license holder to notify the MDA when their hemp crop is ready for sampling by filing a 2020 Planting Harvest Report. The samples will be submitted to an accredited lab in St. Paul for cannabinoid profile analysis by High-Performance Liquid Chromatography (HPLC). The final regulatory determination will be based on the total potential THC post-decarboxylation, which is equal to delta-9 THC + (THCA x 0.877) if the sample is analyzed via HPLC methodology. The MDA will round that number down to the nearest tenth of a percent. 
What if my plants test above the acceptable 0.3 percent delta-9 threshold?
The license holder has the option to either destroy the crop or request a second test. The second sample would also be collected by an MDA inspector and analyzed by HPLC test. The cost of this second sampling and test will be borne by the license holder. If the grower declines to pay for a second sample and test, or if the hemp samples fail a second time, the grower will be ordered to destroy their fields.
How does growing hemp affect my FSA and/or federal crop insurance contracts or program participation?
The USDA now has oversight of industrial hemp as an agricultural crop at the federal level. All hemp growers are now required to report their hemp acreage to their local FSA offices. This requirement applies to all hemp growers, including indoor hemp growers. Please refer to the FSA handout Acreage Reporting Related to Hemp Production, and contact your local FSA office for more information.
Since hemp has only recently come under the purview of the USDA, FSA must gather and track yield and market pricing information in order to set payment and coverage plans. The Federal Crop Insurance Corporation (USDA) has rolled out a limited "pilot program" for hemp crop coverage in 12 states. Contact your local FSA office for more information.
Can I grow hemp inside a greenhouse or building?
Yes, you can grow indoors as long as you register the location. Growing inside any enclosed area, whether a building, greenhouse, or hoop house, is considered "indoor" growing. You must register the indoor space as a separate grow location, even if you are only starting seeds there. Starting in 2020, growing, processing, or storing hemp in a residential dwelling is not permitted.
The grower license fees cover one MDA inspection and THC test. If the license holder will be harvesting more than once per year, they have to file a Planting/Harvest Report within 30 days of each harvest, and pay an additional $250 per inspection. 
Do I need to notify the sheriff/local police or does the MDA do it?
Once you register your hemp fields with us, we will share your field location and contact information with local law enforcement, including the sheriff, police department, and the regional drug task force. For this reason, it is essential that you provide accurate field location information. Ultimately, the grower gains protection from unwanted attention and it saves law enforcement time and money on unnecessary investigations.
Do I need to build a fence or put up signs around my field?
No, you do not. If you are concerned about trespassing or vandalism in your field due to the proximity to a busy road, for example, then you may post signs to deter attention, but it is not required.
Can I grow hemp near a school, a town, or a major road? Are there restrictions on where I can grow it?
Starting in 2020, growing, processing, or storing hemp in a residential dwelling is not permitted. Other than that, we do not put restrictions on hemp production locations as part of the hemp application and licensing process. You may be subject to individual township or city zoning rules, which you are responsible for knowing and complying with.
Do I need a license to process hemp?
Yes, all individuals or businesses that wish to grow, process, research, or test raw hemp must obtain an MDA Hemp Program license. A hemp processor means a person or business that converts raw hemp into a product. Processing means rendering hemp plants or plant parts from the natural or original state after harvest by refinement such as, but not limited to, decortication, devitalization, extraction, crushing, or packaging. Typical farm operations such as, but not limited to, sorting, grading, baling, drying, and harvesting are not considered processing for purposes of this definition.
Do I have to be a Minnesota resident to get an MDA Hemp Program license?
No, residents of other states may get a Minnesota Hemp Program license. The land that they grow hemp on must be in Minnesota. An MDA Hemp Program license only covers activities within the state of Minnesota. So, a processor would only be covered by their MDA license for processing done within Minnesota.
Can I grow hemp under contract with someone else?
A company may contract growers to produce hemp. Each individual grower must obtain their own MDA Hemp Program license.
Do I have to own the land I want to grow hemp on?
A license holder can grow hemp on rented land as long as the landowner gives consent to allow hemp to be grown on their property, understands that the MDA will perform routine inspections and plant sampling in the fields and gives inspectors unfettered access to the grow locations. The licensee must provide the MDA with the landowner's name and contact information. The licensee must make a copy of their Hemp Program license available to the land or building owner.
If I hold the hemp license, do all of my employees have to pass a background check?
No. Only the applicant is required to submit fingerprints to the MDA and pass the criminal history background check. That individual is the primary responsible party under the license. If any of their employees violate the law or the terms of the program as agreed to by the license holder, the license may be revoked. However, the licensee has an ongoing obligation during their license period to ensure that the licensee, individual growers, any member of the licensee's business occupying a leadership position, and authorized representatives have not been convicted of a controlled substance-related felony within 10 years of the date of application or during the license period. The licensee can perform whatever background check or vetting process they choose to comply with this requirement. 
Go back to the top of the page.
Agronomics
In addition to these FAQs, also refer to the 2017 MDA Hemp Program Report, the 2018 MDA Hemp Program Report, and the 2019 MDA Hemp Program Report.
When do you plant hemp?
Seeding too early can cause seedling mortality due to cold soils and pathogens. Ideal seeding dates for hemp production in Minnesota are between mid-May and mid-June. Soil temperatures should be at least 45-50 degrees Fahrenheit. When growing for CBD production, many growers will transplant seedlings or clones into the field. 
How do you plant hemp?
General seeding recommendations is between 20-40 lbs per acre for grain production, and 40-60 lbs per acre for fiber production. The populations of grain- and fiber-type hemp varieties will have a mixture of roughly 50/50 males and females. A lot of factors go into determining the optimal seeding rate for your field, including the variety, seed purity and germ, local conditions, etc. Most conventional drills and seeders will work for hemp. Use lower air volumes to avoid seed cracking. Seed shallowly (0.5"-1" maximum) into a firm seedbed. Avoid soil compaction and do not seed before a large rain event. There are excellent recommendations for seeding for grain production in the Canadian Hemp Trade Alliance's (CHTA) Hemp Production eGuide.
For CBD production, the plants are spaced much less densely, generally 1000- 2000 plants per acre. The plants are widely spaced to encourage branching and maximum flower development. CBD is produced in the female flowers. Only females are grown and male plants are removed to prevent pollination. If the female flowers are pollinated then the plant will put its energy towards seed production, and not cannabinoid production. 
Can you plant hemp on hemp? How does it fit in to a crop rotation?
According to the CHTA, "hemp fits in with typical crop rotation systems and with typical equipment that would already be found in a grain production system." Please visit the CHTA's Hemp Production eGuide for much more information on hemp agronomy.
Can I grow hemp organically?
Yes, you can grow certified organic hemp on organic land just as you would any other crop. The National Organic Program (NOP) does allow organic certification of hemp grain and fiber. They have indicated they may not certify cannabinoid extracts produced from hemp, but each local certifier may handle this matter differently. Please visit the MDA's Organic Agriculture website, the USDA/NOP website or contact a USDA Accredited Organic Certifier for more information.
Currently, no pesticides are labeled for use on hemp in the U.S.
Do you need to fertilize the hemp?
Yes, hemp has similar nutrient needs as canola and especially requires added nitrogen. General guidelines for fertilizer rates can be found on the CHTA's Hemp Production eGuide.
How do you harvest it?
Hemp grain harvesting is generally done by straight combining, however swathing is also used. Please visit the CHTA's Hemp Production eGuide for much more information on hemp harvesting.
For CBD production, harvest is usually done by hand by cutting the whole plants and hanging in a barn to dry. Some growers will mechanize the process by modifying combines or other equipment to strip flowers/biomass from branches and then dry quickly with industrial dryers. Green flowers and biomass will heat and spoil quickly if not properly dried within hours of harvesting.
When do you harvest it?
Generally, for grain-type varieties, crop maturity is between 90-120 days after planting, depending on the variety and local climatic conditions. Hemp grain/seed is harvested when approximately 75 percent of the seeds are ripe and it starts to shatter. High winds can accelerate shattering. Bird predation can also be a major problem. (CHTA's Hemp Production eGuide) Recommendations are to harvest at 18-20 percent moisture and immediately begin the drying process. Dry grain to 8-10 percent moisture for storage.
When growing hemp for CBD production, the grower should be testing the crop regularly for CBD and THC levels. Flowering is triggered by changes in day length. Most high-CBD varieties will flower for about 6 weeks before harvest occurs, typically at the end of September or early October. Most CBD growers will test their crop weekly during flowering. The goal is to harvest at the time when the hemp is at the peak CBD levels, but still under 0.3% Total THC.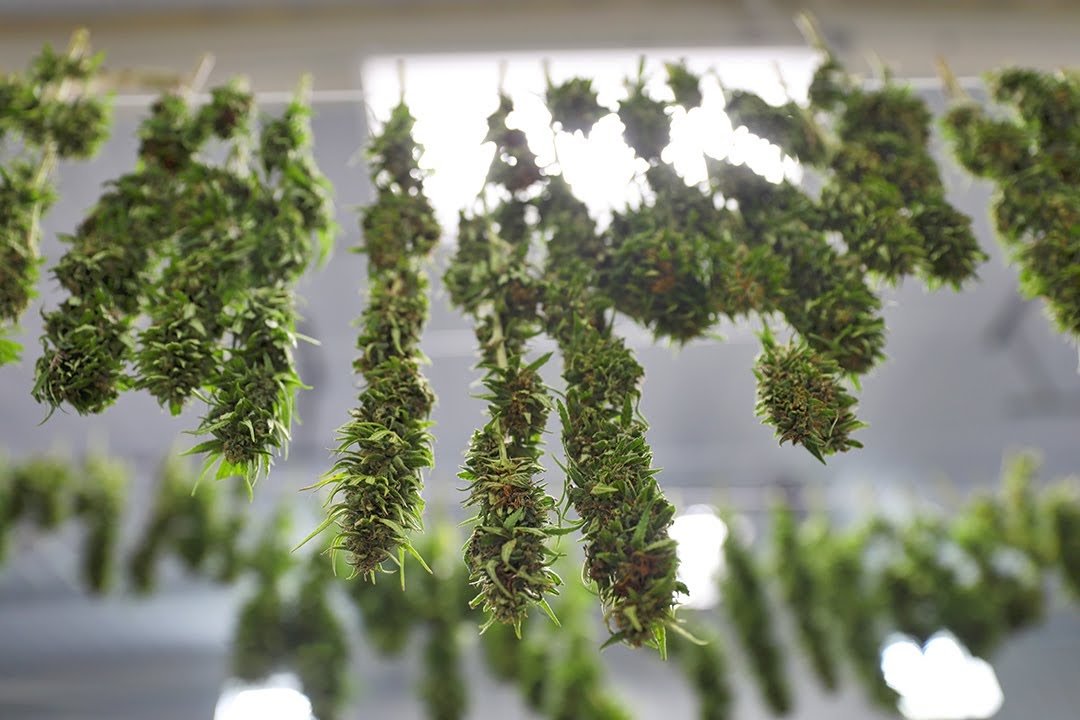 What kind of yield can I get?
Yields can vary widely depending on the variety, local climatic conditions, cultivation method, and grower experience. For grain, new growers have reported yields between 250- 700 lbs/acre. More experienced growers can expect between 800- 1,800+ lbs/acre.
For fiber, the average yield for dual-purpose crops (those varieties which are harvested for grain and fiber) is 0.75- 2 tons/acre. For hemp produced solely for fiber, the average yield is between 3-5 tons per acre.
For CBD, yields are between 0.5- 2 pounds of flower per plant. That would be approximately 1000- 4000 pounds per acre depending on planting density. 
What are the best varieties?
Different varieties are better for different purposes. Whether you chose to grow for fiber, grain, or CBD production will determine which varieties you will want to grow. You may refer to either the Health Canada List of Approved Cultivars for the 2017 Growing Season or the OECD List of Varieties eligible for seed certification (pages 132-133) (PDF) for top performing varieties for grain and fiber production.
In 2017, the University of Minnesota conducted an agronomic study of commercially available industrial hemp varieties to compare grain and oil yields across various agricultural regions of Minnesota. Please read the summary of the University of Minnesota variety trials for more information.
Varieties that are grown for CBD production will generally have 10% or higher CBD content and 0.3% THC or less at the time of harvest. Ideally the seed will be feminized to ensure only females grow. Growers sometimes will plant female clones to ensure all females are planted in the field. High-CBD, feminized seeds are expensive, generally $1 per seed. 
Go back to the top of the page.
Seed
Where can I buy hemp seed from?
Once they are approved and licensed by the MDA, growers can obtain hemp seed from in-state, domestic, or international sources. Propagative material not registered with a valid hemp license is considered illegal marijuana under state law. Please contact the MDA Industrial Hemp Pilot Program for more information on ordering hemp seed.
Can I save seed for planting the following year?
Seed harvested by a licensed hemp grower can be saved or sold for propagation in the future as long as they are not prohibited from such activities by a Seed/Material Usage Agreement signed between the grower and the seed distributor. If a grower intends to plant hemp in subsequent years, they must renew their license. Certified hemp seed can only be produced by a hemp grower registered with the Minnesota Crop Improvement Association's seed certification program. Growers should be aware that the genetics of the plants will change from one generation to the next when cross-pollination occurs. Studies conducted by the University of Minnesota have shown that the THC levels can rise substantially in the offspring. 
Any volunteer hemp plants growing in subsequent years must be destroyed, unless the licensee renews their license and registers that grow location. The licensee may not cultivate volunteer plants if they are prohibited from such activities by a Seed/Material Usage Agreement.
Do I need a seed permit to sell hemp seed in Minnesota?
The initial labeler—the first person or company to label and sell seed in Minnesota—must have a seed permit. Permit categories and fees are determined by the type, intended use, and amount sold annually. Generally, those that only sell seed labeled by another person or firm do not need a permit. Please visit the MDA Seed Program for more information.
Can I breed a new variety of hemp for Minnesota?
Breeding can be done by licensed growers as long as they are not contractually prohibited from such activities by a Seed/Material Usage Agreement. The license holder is required to have a quality control process in place and records to demonstrate that their seed breeding or seed production process meets the definition for hemp at each step. The MDA will test the initial and the final plant populations to confirm that THC levels meet the definition for hemp. The MDA will also audit the testing records annually during the breeding process to ensure the quality control process is in place. 
Go back to the top of the page.
Grain Licensing
Do I need a grain buyer's license to buy hemp grain?
No, hemp is not classified as a grain in the State of Minnesota at this time.
Go back to the top of the page.
Marketing
In addition to these FAQs, also refer to the 2017 MDA Hemp Program Report, the 2018 MDA Hemp Program Report, and the 2019 MDA Hemp Program Report. Please also refer to the Agricultural Utilization Research Institute's (AURI) report: Building an Industrial Hemp Industry in Minnesota, published August 2019.
Can I sell hemp material to other states?
The MDA pilot program only covers hemp cultivation, processing, and marketing within the state of Minnesota. The 2018 Farm Bill legalized hemp nationwide. However, until the USDA has developed uniform guidelines and approved all the states' hemp regulatory plans, there will remain a patchwork of different regulations state by state. The license holder should contact the receiving state to find out if they have specific rules or requirements. The shipper should always carry a copy of the grower's license, a copy of the receiver's license, and the Fit For Commerce certificate or Certificate of Analysis from an accredited lab showing that the material was tested and is at or below the 0.3% Total THC threshold. 
Can I sell seed to other states?
If the licensee wishes to sell seed to another state with a Hemp Program, the importer or destination state will initiate and arrange the seed shipment. Please contact the buyer and/or the receiving states' hemp regulatory program to find out specific rules or requirements that they might have. The shipper should always carry a copy of the grower's license, a copy of the receiver's license, and the Fit For Commerce certificate or Certificate of Analysis from an accredited lab showing that the material was tested and is below the 0.3% Total THC threshold. 
Are there any grants that I can get from MDA?
The Hemp Program does not provide grants nor do we facilitate granting opportunities. However, the MDA's Ag Marketing Division does facilitate a variety of grants, which could be applied for and used by a license holder. Please visit the MDA's Grant Opportunities page to learn more about this opportunity.
The Agriculture Utilization Research Institute (AURI) is a nonprofit created by the Minnesota state legislature to help develop new markets for Minnesota-grown agricultural products. They have resources and funding opportunities that are accessible to those who qualify for AURI assistance. Please visit AURI's webpage to learn more.
How much can I sell my hemp for?
Prices for hemp grain are widely fluctuating in the U.S. and in Minnesota specifically due to the infancy and constant development of the industry. According to the Alberta Agriculture and Forestry Department, the average hemp grain price in 2015 in Alberta was $0.74 per pound. Typical returns for hemp grain in the U.S. have been between $0.40-0.70 per pound for conventional, and $0.75-1.00 per pound for organic. Due to the volatile nature of the current U.S. hemp industry, growers are advised to secure a contract before they plant.
For high-CBD hemp, the market is changing very rapidly for a variety of factors. There is an exploding demand for CBD products and also an exponential growth in the number of hemp growers and processors each year, not just in Minnesota, but nationwide. Prices for high-CBD hemp flower in 2019 ranged between $3.00-$4.00 per pound of flower, per percent of CBD. For 10% CBD flower, this would equate to approximately $10,000- $60,000 per acre. Please refer to the Hemp Benchmarks website for up-to-date information regarding spot pricing for hemp.
What is the cost per acre?
The Alberta Agriculture and Forestry Department reported an average total production cost for hemp seed grown on dryland in 2015 at $409 per acre. With an average grain yield of 1,074 pounds per acre, that amounted to $0.38 per pound of hemp seed produced.
In Minnesota, hemp seed prices are widely variable based on the variety and the source. Imported seed has additional shipping and customs fees above and beyond domestically produced seed. Farmers should also consider the possibility of needing to buy or rent new harvesting equipment if they grow hemp. In 2016, hemp producers in Minnesota reported costs per acre between $970-$2,500 per acre. In 2017, initial reports indicate production costs of between $300-$600 per acre (does not include land cost).
When growing high-CBD hemp, the initial seed or plant cost is very high. At $1- 5 per seed, and 1500 plants per acre, the costs for seed alone is $1,500- $7,500 per acre. Costs for planting clones can be $10,000- $15,000 per acre. The labor costs are very high compared to conventional farming as well.
Who will buy my hemp if I grow it?
The market is limited and constantly in flux for hemp in the U.S. due to many different factors. In Minnesota, hemp cultivation has only been legal for four years, and processing facilities are limited. Growers are responsible for locating buyers. We encourage interested individuals to contact a hemp trade association to learn more about marketing opportunities, such as the Hemp Industries Association or the National Hemp Association. Minnesota has several hemp associations that can help as well, including the Minnesota Hemp Association and the Minnesota Industrial Hemp Association.
Can I export hemp product to other countries?
Yes, certain hemp products may be exported to other countries, such as processed hemp foods, hemp grain, seed, fiber, etc. The requirements for export vary by the specific product and the importing country. Please contact the MDA's Export Certification Program for more information.
Go back to the top of the page.
Food Safety
What food products can I make from hemp?
You can make food products from the hemp seed or grain. Please contact the MDA's Food and Feed Safety Division at 651-201-6027 to find out more about legal hemp food products. The FDA considers THC and CBD to be drugs; as such they cannot be found in any traceable amount in food. Please see the FDA's guidelines on this subject or contact the MDA's Food and Feed Safety Division for more information.
Can I produce CBD oil/extract from hemp plants?
You can produce oil or extract from hemp plants under your Hemp Processor license. Please see the FDA's guidelines on this subject or contact the MDA's Food and Feed Safety Division for more information. Please contact the Minnesota Board of Pharmacy for any questions regarding the recently enacted labeling and testing requirements for CBD drugs in Minnesota.
Do I need a permit for extraction?
You need an MDA Hemp Program Processor license if you are processing raw hemp material. Please visit the hemp program application webpage for instructions on how to apply.
Do I need a food manufacturer's license?
If you will be manufacturing a product intended for human consumption, then you should contact the MDA's Food and Feed Safety Division to see if you are required to get a retail or wholesale food handler license.
Go back to the top of the page.
Feed
Can I feed hemp to my livestock?
At this time, hemp is not an approved ingredient for commercial animal feed. There are various organizations and researchers throughout the U.S. that are studying the safety and value of hemp feed and conducting feed trials for eventual application to the FD A or AAFCO (Association of American Feed Control Officials). An individual farmer may feed hemp to their own livestock. Please contact the MDA Commercial Feed Program for more information.
Can I make pet food with hemp?
No. The MDA Commercial Feed Program and Food and Drug Administration (FDA) regulations of pet food are similar to that for other animal food. That means hemp is not an approved ingredient for pet food either. An individual or company selling pet food with hemp ingredients in Minnesota would result in the products being withdrawn from distribution. Please contact the MDA's Pet Food Program within the Commercial Feed Program for more information.