Enforcement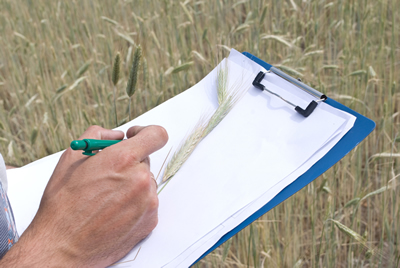 The MDA has statewide Agricultural Chemical Inspectors (ACIs) who conduct routine and unannounced site visits. Under state law, and working within the Pesticide & Fertilizer Management Division (PFMD) the inspectors are authorized to visit farms, operations and facilities that use, store, handle, distribute and dispose of agricultural chemicals. ACIs check for compliance and safety. They may specify and document corrections or changes that need to be made.
When inspections are complete, records are reviewed by PFMD enforcement unit staff that will issue Orders/Notices of Violation. Even if corrections are made, financial penalties are enforced. If repeat violations occur, additional fines might be imposed. The MDA makes every effort to be fair and impartial, and to work with firms or entities under financial hardship.
Compensation
The MDA does not seek compensation on behalf of a party or entity, nor does the agency provide consultant services. We strive to help urban, agricultural and industrial pesticide users by:
Investigating formal (written) complaints
Visiting sites and reviewing records
Gathering samples for lab analysis
Enforcing regulations
Bee Kill Compensation
The MDA will investigate bee kill incidents to determine if acute pesticide poisoning has taken place. The following criteria are strongly considered in evaluating compensation eligibility:
1. Are there ≥100 dead bees in/around a hive for every live frame of bees quantified?       
Lower and Upper Limits:
If 3 or fewer frames of bees present, a minimum of 300 dead bees needed.                 
If 10 or more frames of bees present, a maximum of 1,000 dead bees needed.
2. Are there pesticides present on/in dead bees?
3. Was the affected apiary registered with BeeCheck/DriftWatch before the incident?
Learn more about bee kill compensation, the investigation process and what to expect if the MDA investigates alleged pesticide poisoning.