The MDA has created and compiled information related to the coronavirus (COVID-19) pandemic and food and agriculture. This page will be updated as information changes.
Do you have general questions about food and agriculture in Minnesota during the COVID-19 pandemic? Email the MDA at:
mdaresponds@state.mn.us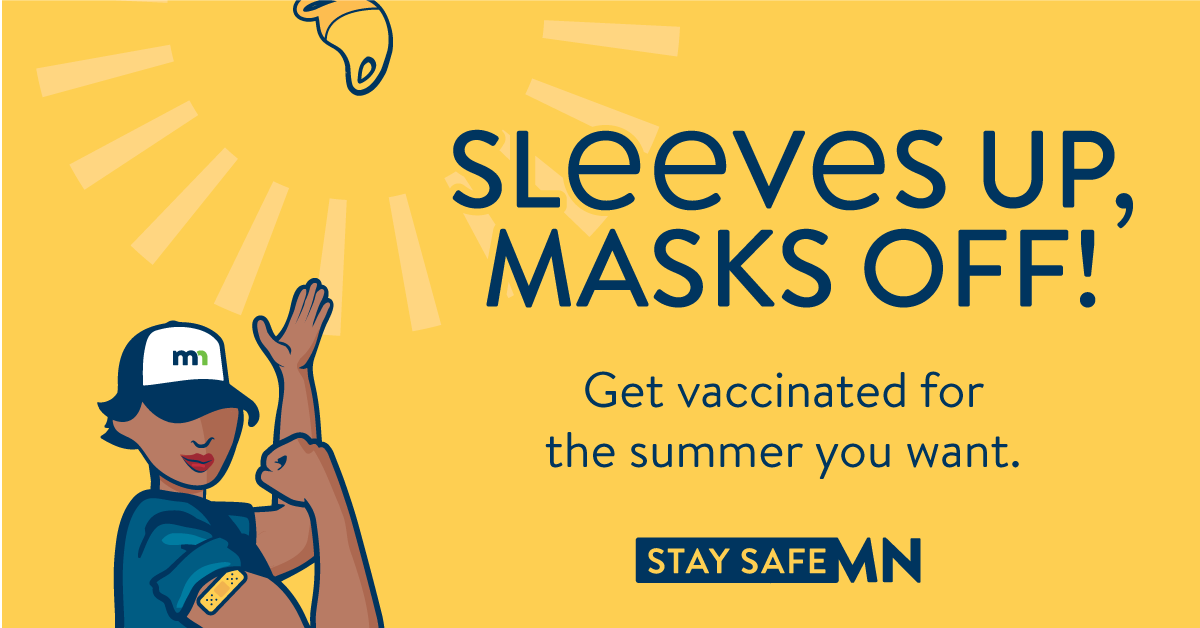 From Friday, May 28, 2021 through June 30, 2021, or until 70% of Minnesotans aged 16+ receive at least one dose of a COVID-19 vaccine, all Minnesota business and places of public accommodation are required to have and implement a written COVID-19 Preparedness Plan that addresses requirements established by Executive Order and applicable Stay Safe Industry Guidance. The StaySafe.MN website has Universal Preparedness Plan templates. 
The State of Minnesota has also developed a Universal Guidance for All Businesses and Entities (PDF) all business and places of public accommodation ("businesses") that should be referenced beginning May 28, 2021. "Businesses" are broadly defined to include any entity that employs or engages workers, including owners, employees, contractors, vendors, volunteers, or interns. Select sector resource materials are available on the StaySafe.MN website and below.
COVID-19 Vaccination Information
Food and Beverage
The Centers for Disease Control and Prevention (CDC) report there is no evidence to suggest that COVID-19 can be transmitted through food grown in the United States or imported from other countries. However, food safety is important at all times and the MDA helps to ensure that food is produced and sold in a safe manner.