The MDA has created and compiled information related to the coronavirus (COVID-19) pandemic and food and agriculture. This page will be updated as information changes.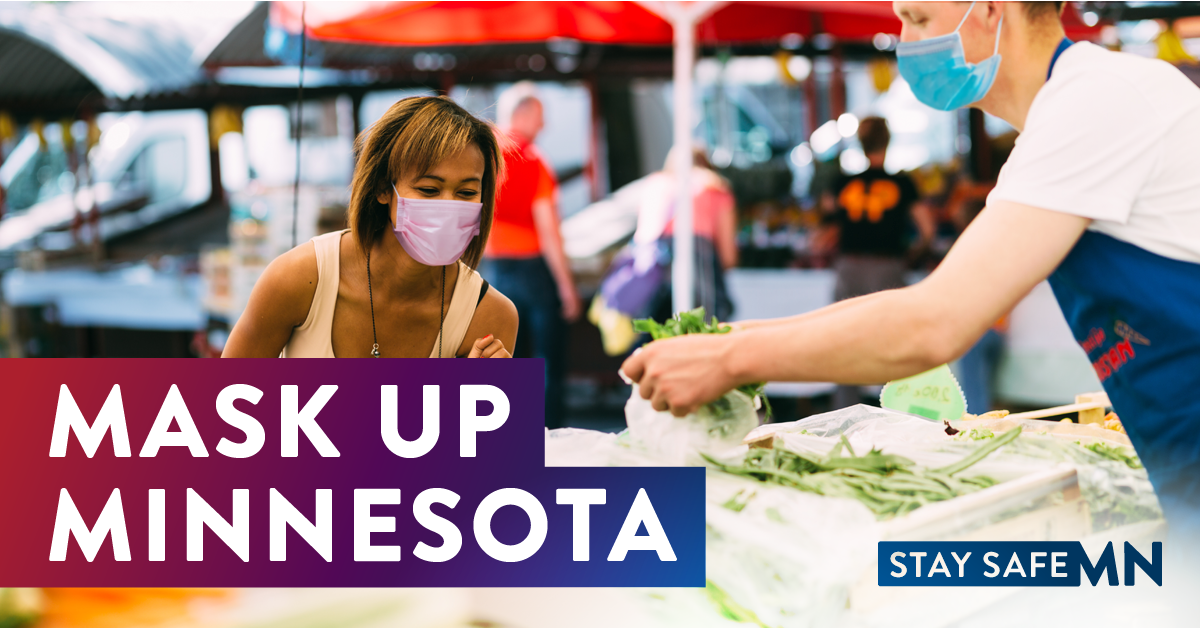 Learn more about Minnesota's COVID-19 Response and Preparation. You can read here about Governor Tim Walz's Executive Order 20-81, which requires Minnesotans to wear a face covering in indoor businesses and indoor public settings.
Do you have general questions about food and agriculture in Minnesota during the COVID-19 pandemic? Email the MDA at: mdaresponds@state.mn.us
Latest Updates and New Resources
NEW: The AGRI Value-Added Grant Program, aimed at increasing sales of Minnesota agricultural products, is accepting applications through October 29, 2020. This year, investments in equipment that boost production capacity, market diversification, and market access for products that help businesses respond to changing market conditions as a result of COVID-19 will also be considered.
NEW: The Retail Cost-Share Program provides financial assistance to Retail Food Handlers impacted by COVID-19. Funds are available to help purchase equipment and supplies to keep employees and customers safe and operational during the COVID-19 pandemic, to develop safety procedures as they relate to COVID-19, update and retrofit retail locations, and for public education efforts on the need to follow safety procedures.
Food and Beverage
The Centers for Disease Control and Prevention (CDC) report there is no evidence to suggest that COVID-19 can be transmitted through food grown in the United States or imported from other countries. However, food safety is important at all times and the MDA helps to ensure that food is produced and sold in a safe manner.
Farmers' Markets, U-Pick Operations, and On-Farm Markets
Nurseries, Garden Centers, and Community Gardens
Grant and Cost-Share Opportunities