The purpose of the Minnesota Department of Agriculture's pesticide monitoring program is to determine the presence and concentration of pesticides in Minnesota's groundwater and surface water. 
The MDA has been continuously monitoring the state's water resources for more than 30 years. With over three decades of monitoring data, the MDA operates one of the few programs with sufficient long term data to evaluate changes in water quality over time.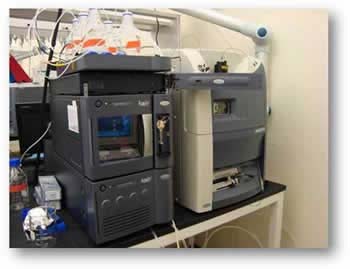 Clean Water funding has increased the capability and capacity of the pesticide monitoring program by purchasing a new analytical instrument in the MDA lab for a liquid chromatography with tandem mass spectrometry (LC/MS/MS) method. This state-of-the art equipment is capable of detecting a broader suite of chemicals at lower concentrations. 
Clean Water funding has allowed the MDA to increase the number of detectable pesticides, increase the sensitivity of detection of certain pesticides and increase the overall number of samples that can be analyzed on an annual basis.  As a result, Minnesota's pesticide water monitoring program is one of the most comprehensive programs in the country and is regarded as a national leader. 
The MDA increased the number of detectable pesticides from 44 in 2009 to 150 in 2017.
Pesticides on the new method are now being quantified at a parts-per-trillion (ppt) level, which is a shift from the previous parts-per-billion (ppb) level.
Approximately 1600 pesticide samples were submitted for analysis during 2010, an increase of 600 samples compared to 2009. This increase of 600 samples should be maintained, but may be lower if dry weather conditions persist.

In general, the MDA looks for pesticides that are widely used and/or pose the greatest risk to groundwater or surface water. The MDA follows a pesticide selection process which prioritizes the specific compounds to be tested. Common compounds include pesticides applied in agricultural settings and those applied to lawns and gardens. The program is designed specifically to evaluate pesticides, however, analysis of nutrients and sediment is also conducted.