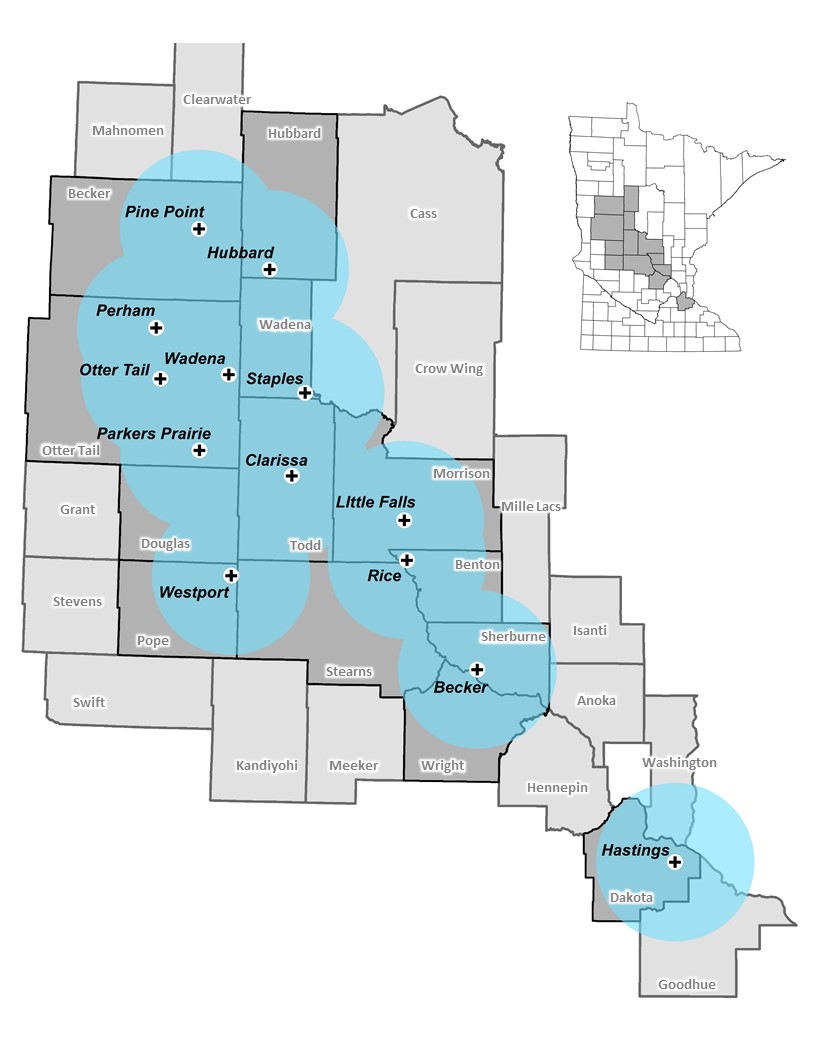 Expanding Regional Access to Local Weather Data
Daily crop water use data (also known as evapotranspiration) is a crucial piece of information that irrigators need to efficiently manage water. Weather station information is required to precisely estimate water use of the growing crop.
The MDA partnered with the East Otter Tail Soil and Water Conservation District (SWCD), Wadena SWCD, Pope County SWCD, Benton County SWCD and Dakota County SWCD to install weather stations across central Minnesota. The weather stations are placed in agricultural settings with the intent to provide data for agricultural producers and those involved with atmospheric research in this environment.
Daily crop water use estimates for a particular field can viewed online with the Irrigation Management Assistant. 
Additional Weather Stations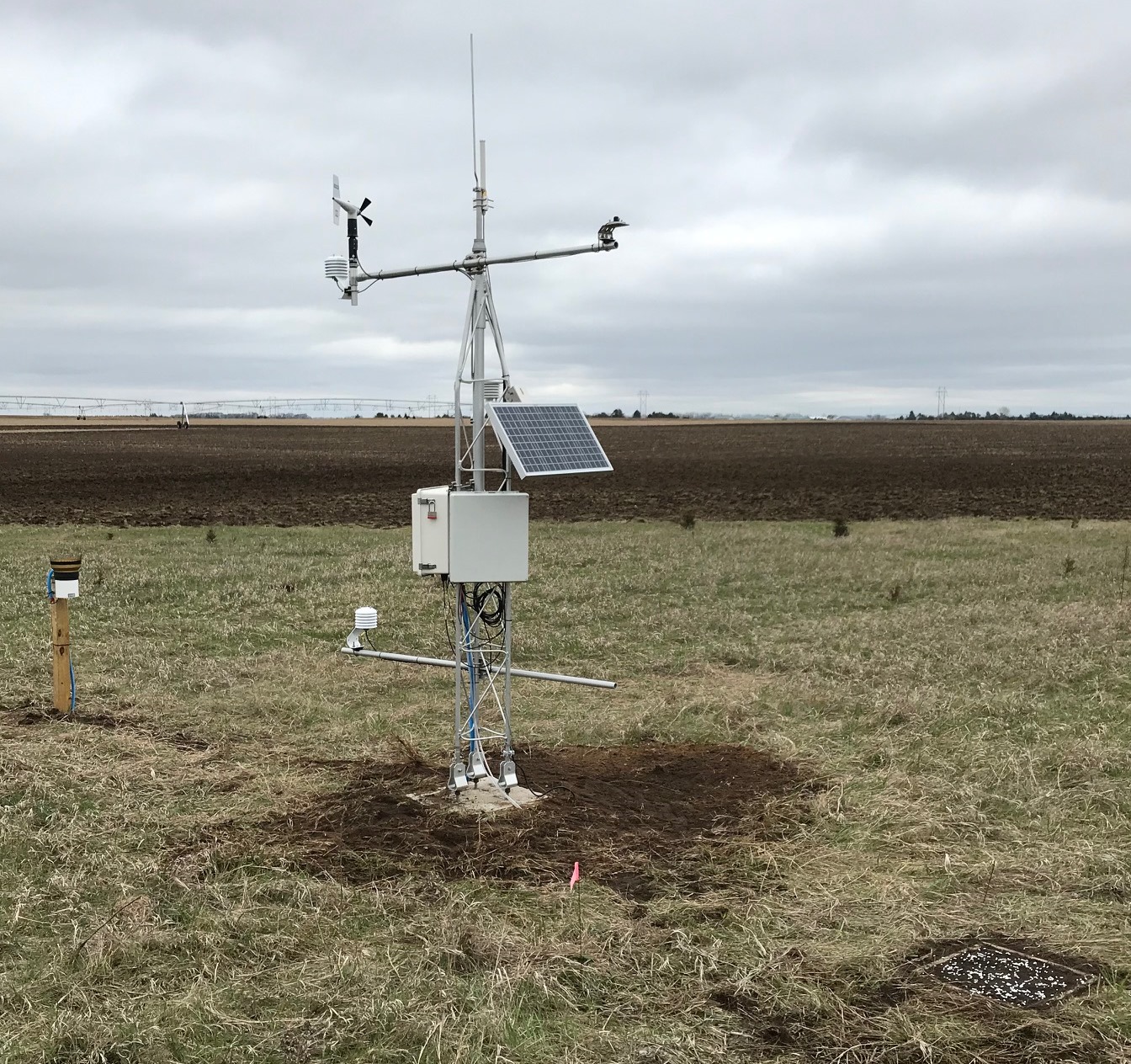 Through a partnership with the North Dakota Ag Weather Network (NDAWN), these central Minnesota weather stations are now integrated into the NDAWN crop modeling, air temperature inversion, potato blight, and mapping applications. In addition, weather information from the stations is now available in real-time (5 minute interval) via the
NDAWN
website and mobile application. The mobile application is called "NDAWN Inversion" and provides basic real-time weather information and air temperature inversion alerts. It is free to download at both the App Store (iOS) and Google Play (Android).
Across Minnesota there are now 38 NDAWN and MDA weather stations across Central and northwestern Minnesota. The MDA installed and manages 14, while NDAWN has installed and manages 24.
Weather data collected
Other information available

Total rainfall
Air temperature (max/min)
Wind direction
Wind speed
Peak gust
Relative humidity
Dew point temperature
Four-inch bare soil temperature
Solar radiation

NDAWN crop modeling
Daily estimated crop water use
Air temperature inversion
Various disease risk (potato blight, rust, cercospora, etc.)
Regional maps of weather data (current, hourly, daily, etc.)
Irrigation scheduling recommendation
Growing degree days