What is a Retail Food Handler License?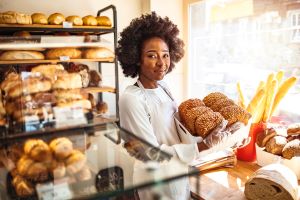 The Retail Food Program within the MDA issues Retail Food Handler licenses to brick-and-mortar food establishments that predominately sell prepackaged food to be consumed by the customer off site. Some examples of food establishments the MDA licenses and inspects are grocery stores, convenience stores, bakeries, meat markets, wineries, brewery taprooms, and vending machines. Retail food establishments can sell their food directly to the consumer or indirectly through a delivery service or online sales.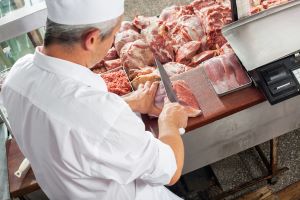 Grocery stores and convenience stores are examples of brick-and-mortar food establishments that often operate year-round. Some brick-and-mortar food establishments operate seasonally and are referred to as Seasonal Permanent Food Stands, an example of this type of establishment could be found at a fairground. Both brick-and-mortar type food establishments are issued a Retail Food Handler license. The food establishment is required to post their Retail Food Handler license in a location that is easily visible to customers. 
The MDA also delegates its authority to license and inspect facilities to seven agencies within the state who enforce the same food laws and regulations as the MDA.
When is a license to sell food required
A license must be acquired before obtaining or producing food with the intent to sell it. The word "sell" is broadly defined in Minnesota Statutes and includes:
keeping, offering, or exposing for sale, use, transporting, transferring, negotiating, soliciting, or exchanging food
having in possession with intent to sell, use, transport, negotiate, solicit, or exchange food
storing, manufacturing, producing, processing, packing, and holding of food for sale
dispensing or giving food
What is 'food'?
"Food" means every ingredient used for, entering into the consumption of, or used or intended for use in the preparation of food, drink, confectionery, or condiment for humans or other animals, whether simple, mixed, or compound; and articles used as components of these ingredients.
This includes produce and food that is obtained and sold prepackaged such as boxed or canned food items, bagged ice, snacks, etc.
Why do I need a license?
A person or business must obtain a license from the MDA (or their delegated agency) as required by Minnesota Statute  Not only is a license required by law, but it promotes consistency and enhanced food safety practices among industry. Periodic inspections support food establishments to ensure their practices and food preparation areas are suited for their operation and that employees are trained and knowledgeable on food safety principles.
What are the exceptions and exemptions to licensing?
There are some exclusions and exemptions from licensing, however, operators still must comply with the food safety regulations. This may include having an approved water source. It is highly recommended that you communicate with the licensing liaison or one of our inspectors for clarity.
Examples include:
Products of the farm or garden that are sold by the person who cultivated them. This could be produce, seafood, eggs, poultry, or meat
Charitable, educational, or religious organizations who are not regularly engaged in the business of manufacturing and selling food
An individual who is registered with the MDA to sell certain food products under the Cottage Food law.
What is the licensing and renewal period?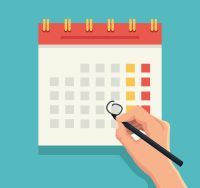 The Retail Food Handler's license period is from July 1st to June 30th the following year and is required to be renewed each year. Renewal information will be sent out a couple of months prior to the license expiration with directions on how to renew. If a letter from the MDA is not received by the food establishment prior to the Retail Food Handler license expiration, it is up to the operator to contact the MDA to renew the license. Licenses can be renewed online with a pin number or by mailing in the renewal form with a check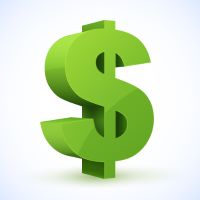 What is the cost of a Retail Food Handler License?
All brick-and-mortar food establishments whether permanent or seasonal are issued a Retail Food Handler license. The annual cost of the license is based on the gross annual food sales. Please see the licensing fee schedule to determine what your cost will be on the FAQ page under 'What is the cost of a Retail Food Handler License'. The fees are not prorated
How do I get a Retail Food Handler License?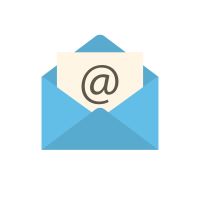 Contact the MDA at MDA.FoodLicensingLiaison@state.mn.us or 651-201-608 to communicate with our licensing liaison who will help you determine the type of license necessary for the proposed business model. The licensing liaison can assist you with identifying the next steps in the process.
More detailed information about what to expect during the licensing inspection can be found here.
The Minnesota Food Code requires the license applicant to provide a 14-day notice to the inspector prior to the date of opening. If a Plan Review is required, completed applications must be submitted at least 30 days prior to beginning construction or remodeling.
Once the license application is processed, a license number is generated, and the license is mailed to the food establishment.
What do I need for the license application?
Business address and mailing address (if different)
Business legal name and Doing Business As (DBA)
Business phone number and email address (if available)
A MN tax ID number if the business has been incorporated, or your social security number if the business is independently owned and a MN tax ID number has not been obtained
If you have paid employees other than your family, you must show an active workers compensation insurance number policy on the application
An estimated amount of gross annual food sales for a one-year period which may include prepackaged food and beverages, ice, candy, and prepared foods
Will a license transfer to a new business operator?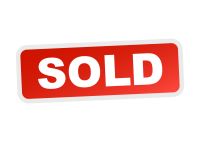 No, a Retail Food Handler is non-transferrable. This means that if a business is sold to a new owner, the license will not transfer to the new business and a new license is required. Contact the area inspector or the MDA Licensing Liaison at MDA.FoodLicensingLiaison@state.mn.us  to set up a licensing inspection. The previous Retail Food Handler's license will be placed out of business.
What if my business is moving to a new location, do I need a new license? 
Yes, a new license is required. Licenses are issued based on the specific physical address a business operates from. Even if there have been no changes in the business model, a new license would be issued for the new address. The old license would be placed out of business.
What other agencies should I contact prior to operating? 
There are several agencies who you may need to partner with in addition to the MDA to properly operate your food establishment. These agencies have their own regulations and requirements which may apply to your operation.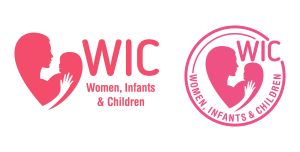 Some examples include: