The Southeast Minnesota Nitrogen Best Management Practice (BMP) Outreach Program works with farmers, crop advisers, and project partners to install, evaluate, and compare on-farm trials. To help with these comparisons, the MDA is also evaluating the usefulness of in-season nitrogen management tools including:
Preplant Soil Nitrate Test (PPNT);
Presidedress Soil Nitrate Test (PSNT);
Corn plant nitrogen (N) sufficiency/stress sensing using the SPAD Chlorophyll Meter;
High resolution imagery to verify N application location, evaluate the general health of the corn crop, and identify other potential variables that could impact yield results;
End of Season Basal Stalk Nitrate Test;
Whole Plant Sampling to summarize N uptake and efficiency;
Residual Soil Nitrate Test (RSN); and
Field days and year end farmer group meetings.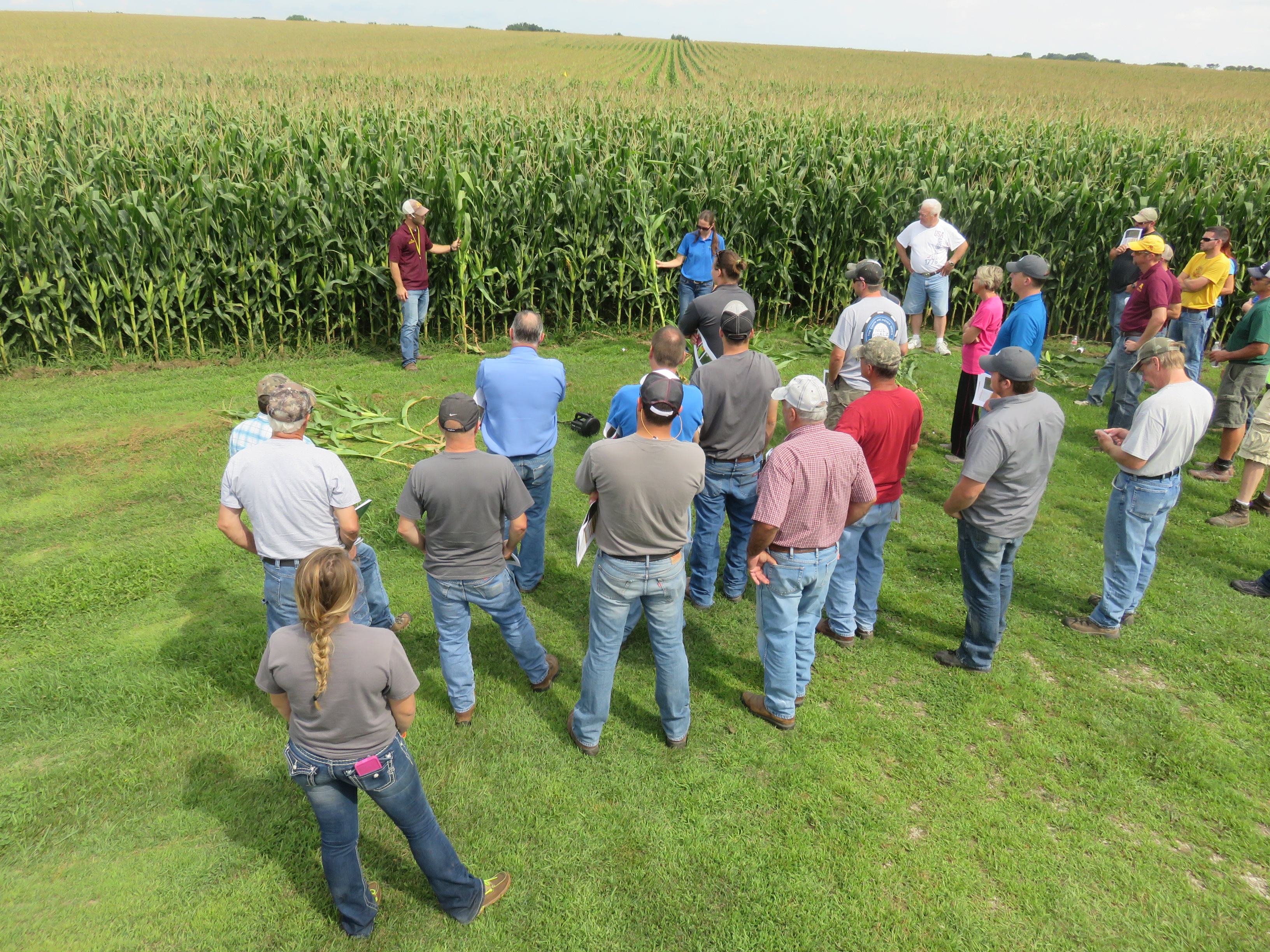 On-farm trials compare current and alternative N management practices that may help reduce nitrate losses or boost yields. Trials consist of two to four treatments, with two to three replicates per trial to look at what was "better". Rate and timing are the most common comparisons.
The program began in 2015, and through 2019 has included: 
219 fields;
190 farmers;
61 crop advisers; and
16 University of Minnesota advanced trials.
Results for the trials are included with the Nutrient Management Initiative Results each year.