Registration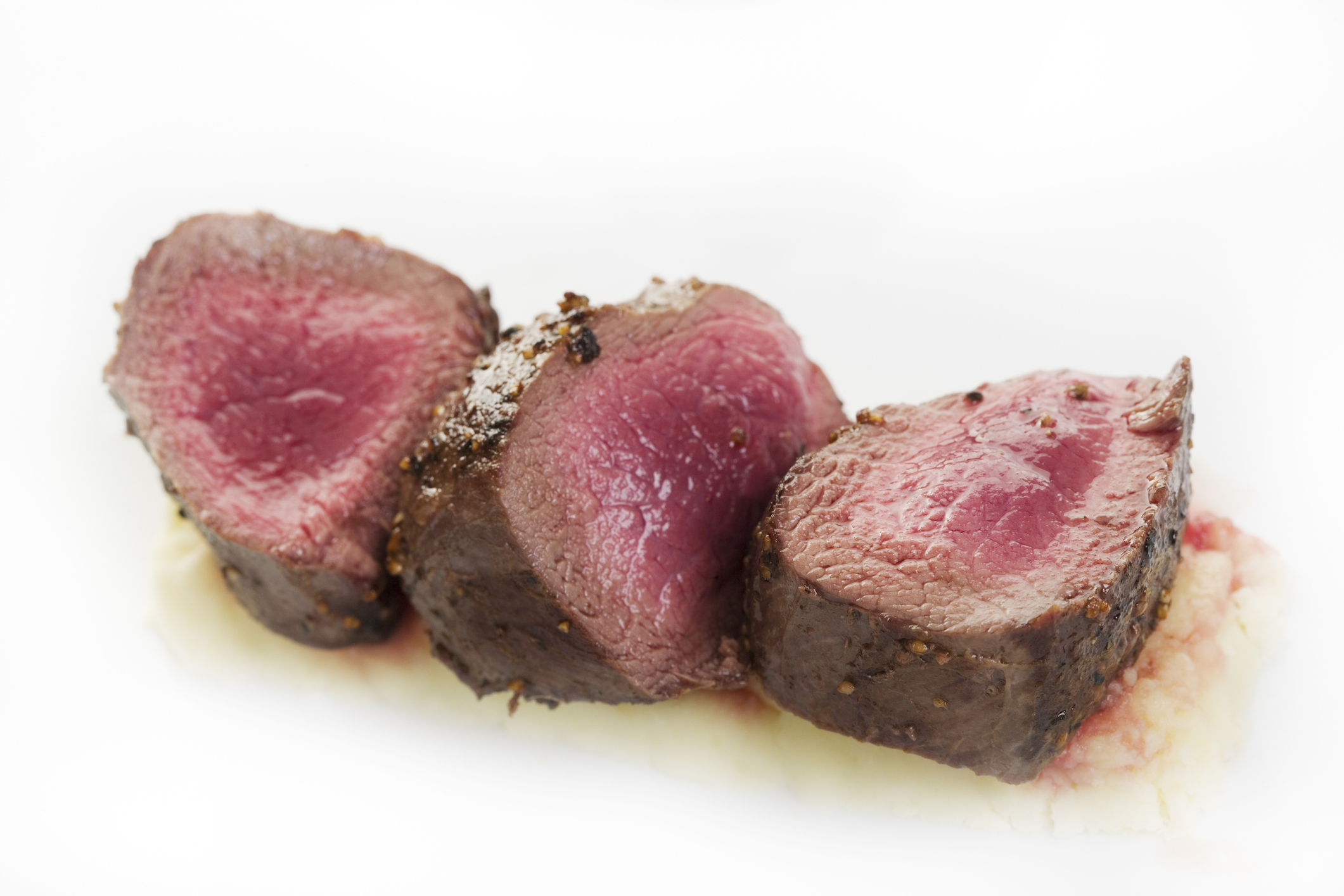 Meat processors wishing to participate in the venison donation program must register with MDA prior to accepting any deer for donation. Registration forms can be obtained by calling 651-201-6300.
To be eligible for the program, the processor must:
Register each year by completing a program registration form. (Note: previous year's registrations will not carry over into subsequent years.)
Hold a valid food handler's license and be in good standing with that license.
Ensure that all processing for the venison donation program occurs at the licensed facility – not at another unlicensed location.
Read through the training material and pass the training quiz.
Documentation and Reimbursement
Once registered, the processors will receive copies of the appropriate forms to complete as they receive carcasses and process donations. Processors are eligible to receive up to $150 per deer towards the processor's reasonable and document cost of processing donated deer, as determined by the commissioner within the limits of available funding. Proper documentation must be submitted to the MDA to receive reimbursement.
Processor documentation must include:
Completed copies of the Minnesota Deer Donation Log. All information requested on the log must be completed in order to receive reimbursement.
Hunter completed "Donation of Protected Species Form" – Only one form per hunter is necessary with the blue DNR site tag attached for each deer.
Receipt from Charitable Organization for Archery Donations – Archery harvested venison may be donated directly to the food shelf without being held for x-raying. The Charitable Organization must provide a receipt for this product.
Accepting, Processing, and Labeling Donated Product Eligibility
Meat processors wishing to participate in the venison donation program must register with MDA prior to accepting any deer for donation.
Other considerations:
All donated deer must be intact with the hide on. The following deer are eligible for donation through the donation program:
Legally obtained hunter harvested deer from Minnesota can be donated. Processor reimbursements will only be given for deer harvested by licensed hunters.
Deer harvested with nuisance or depredation permits, or by DNR and other authorized sharpshooters are eligible for donation; however, processors will not receive reimbursement through this program for these processing costs.
The following deer are not eligible for donation through the donation program:
Deer that have been mishandled, are in bad condition or have extensive damage from ammunition. The locations and numbers of the hunting wounds may also cause significant damage and contamination of the carcasses rendering it unsuitable for donation.
Processors may accept donations of part of a carcass, but they will not be eligible to receive reimbursement of the processing costs for this product. Reimbursement will only be made for whole carcasses processed for donation
Donated venison may be processed into whole cuts of meat—steaks, chops, roasts, and stew meat or as ground product.
Approved Venison Products for Donation
The following venison products are allowed to be donated:
"Not ground" product: Whole muscle cuts including roasts, chops, steaks, and stew meat.
"Ground" product: This product type was not permitted in 2008 but has been returned to the list of approved products.
All products must be frozen prior to pick-up for testing or transfer to an approved storage facility.
The following venison products are not allowed to be donated:
The venison cannot be mixed with meat from another animal species.
No mixing of meat from non-donated carcasses is allowed.
No sausage products or other multi-ingredient products containing beef, pork or other meat products can be donated.
Packaging and Labeling of Donated Product
All product must be adequately packaged to protect product. Approve packaging materials included but are not limited to:
Butcher paper - use sufficient paper to adequately wrap the product to minimize exposed product or leaking packages.
Plastic bags with closures
Vacuum packaging
All product donated through the venison donation program must be labeled properly to be eligible for reimbursement.
All packages of products must be identified with the following items:
"Hunted venison, for food donation only"
Plant identification number or plant name (official plant number, custom processing permit number, or license number)
Date of processing
"Not for sale"
Note: Each individual package must be appropriately labeled. Failure to properly label product could result in termination from the program. Labeling of only the outside box or container is not permitted.
Holding Venison for Testing
All Firearm harvested venison products must be held by the firm until x-ray scanning is completed, and all Firearm harvested venison product must go through the x-ray.
Prior to x-ray scanning, product may be transferred and held at local food banks or other designated holding locations if freezer space is a concern. The product should be marked "Hold for Testing."
Any package(s) found to contain lead will be discarded. Approved product will be returned to the local food bank for distribution to designated food shelf.
Venison that is harvested by archery will NOT be required to be held or x-rayed.
Enforcement of Program Requirements
Receiving reimbursement for deer processed will be dependent on the processor following program requirements. The following situations may be cause for denial of reimbursement claims:
Incomplete or inaccurate reimbursement forms / invoices
Improperly labeling products
Failure to follow program requirements
Failure to obtain a receipt from charitable organization for venison harvested by archery.
Failure to submit venison for x-ray testing that was Firearm Harvested
Limitations for future participation in the venison donation program:
The failure to follow program requirements will be considered when assessing potential program registrants in subsequent years. This may be cause for denial of future registration for a processor in some situations.
Processors found to have significant problems with contaminants (including lead) in donated products may be determined not to be eligible for participation in the program in subsequent years.

*If a firm has read through the training material and passed the training quiz in a previous year, they have met the requirement.