The Office of Emergency Preparedness and Response was established in 2017 to lead the Minnesota Department of Agriculture and assist the Board of Animal Health efforts in mitigating the effects of, to plan and prepare for, respond to and recover from natural and or man-made incidents affecting food and agriculture systems in Minnesota by collaborating with the general public, private industry, non-governmental organizations, University of MN, local, state and federal government.
To report an agricultural chemical spill, human or animal food incident, dairy product spill, grain fire, carcass disposal need, or any other agricultural emergency, call the Minnesota Duty Officer 24 hours a day: 1-800-422-0798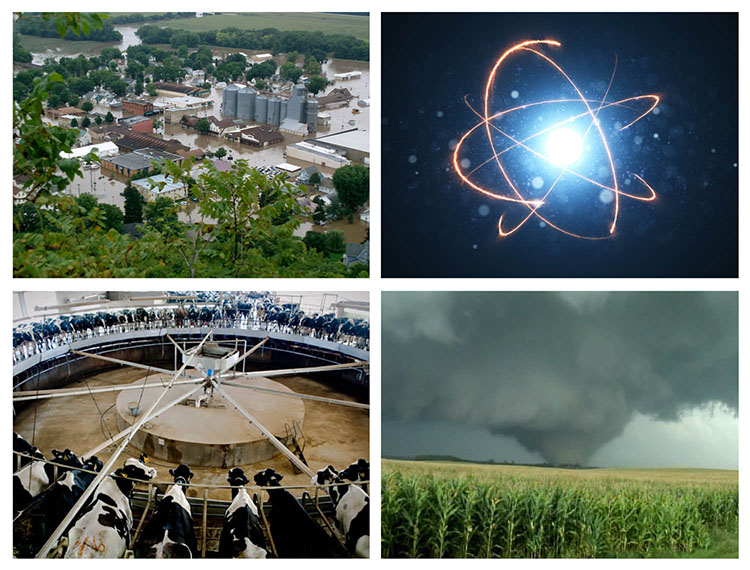 The Minnesota Department of Agriculture is available to serve the agricultural community as they prepare for, prevent, and respond to a crisis. Disaster can take on many forms; a natural disaster, agricultural chemical release, or an animal disease outbreak, are all possibilities that farmers and agricultural businesses face.
All-Hazards Preparedness for Rural Communities: This All-Hazard booklet was developed as a resource for citizens of rural agricultural communities –individuals, farmers and producers, businesses – with the hope of raising awareness of the natural and man-made threats to these communities and their commodities. These threats can include natural disaster situations (e.g., floods, tornadoes); biological emergencies (e.g., pandemic flu, food safety recalls) and man-made or technological threats (e.g., bio-or agro-terrorism, agrochemical situations).
Plan Today for Tomorrow's Flood: As climate change brings more unpredictable weather, this booklet covers preparedness and response activities for floodwater impacts to agricultural retailers and their communities.
Secure Food Supply Plans:  Foreign Animal Diseases pose a major threat to livestock and poultry health and survival.  The Minnesota Department of Agriculture partners with the Board of Animal Health to ensure a prompt and effective response to eliminate disease from our herds and flocks.  The means through which this is accomplished is a national effort of collaboration between industry, state & federal governments, and academia in Secure Food Supply planning.  Individual industry issues are addressed in each plan, but all of them offer guidance for managing business continuity through biosecurity, cleaning & disinfecting protocols, movement plans, and risk assessments.