To request state assistance or report an AGRICULTURAL CHEMICAL INCIDENT or a PETROLEUM or HAZARDOUS MATERIALS SPILL, call 24 hours a day: 1-800-422-0798 (Outstate Minnesota Only) 651-649-5451 (Twin Cities Metro Area and Outside Minnesota) Minnesota Duty Officer information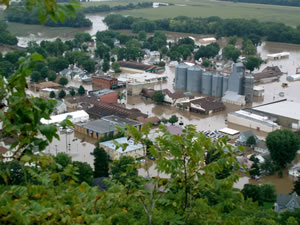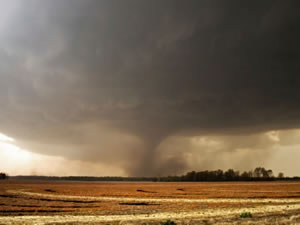 Have you been impacted by a drought, flood or other emergency? The Minnesota Department of Agriculture is here to assist the agricultural community prepare for, prevent and respond to a crisis. Disaster can take on many forms; a flash flood, agricultural chemical release or an animal disease outbreak, are just a few of the possible disasters that farmers and agricultural businesses could face.
All-Hazards Preparedness for Rural Communities: This All-Hazard booklet was developed as a resource for citizens of rural agricultural communities –individuals, farmers and producers, businesses – with the hope of raising awareness of the natural and man-made threats to these communities and their commodities. These threats can include natural disaster situations (e.g., floods, tornadoes); biological emergencies (e.g., pandemic flu, food safety recalls) and man-made or technological threats (e.g., bio-or agro-terrorism, agrochemical situations).
The booklet is divided into four sections:
general preparedness measures
natural disasters hazards
biological emergencies
manmade or technological threats
Sections containing National and State contacts as well as sources for additional information are also provided.
Each section contains an overview of the particular hazard and several informational handouts. The handouts are presented in a check list format to help guide individuals in rural communities in preparing for a particular hazard before it occurs, during the event, and recovering from the situation.
Minnesota County Foreign Animal Disease Response Support Planning Guide
The objective of the County Foreign Animal Disease (FAD) Support Planning Guide is to provide counties a format to develop their own plan to support the state and federal government in an FAD response.
This support guide assigns specific roles and responsibilities for a response to a FAD and outlines county, state and federal interagency cooperation. This cooperation will be essential to responding rapidly to any threat to a county's livestock and poultry industry.