If you are selling eggs from your own flock, you are not required to obtain a food handler's license in Minnesota. However, you are asked to register with the MDA and review information about egg candling, grading, and food safety.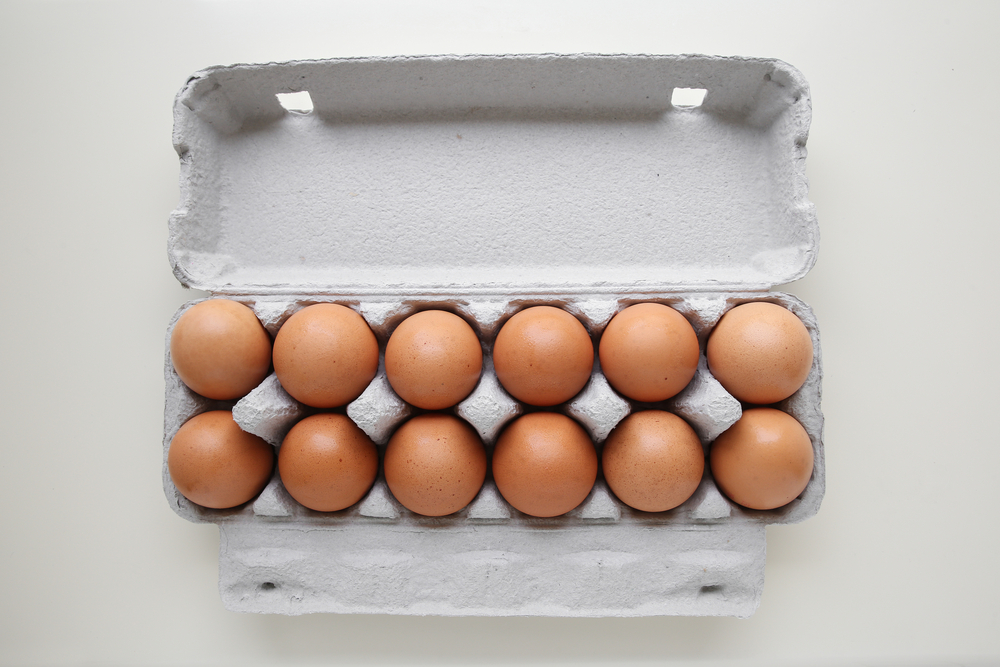 Sales to Grocery Stores, Farmers Markets, Restaurants, Schools, etc.
Producers must meet the requirements of Minnesota Statutes 29 and Minnesota Rules 1520. Basic compliance with these requirements includes the following:
CLEANING: The eggs must be cleaned by approved methods.
CANDLED AND GRADED: All eggs must be candled and graded.
REFRIGERATION: Eggs must be refrigerated at 45°F or less after grading and be maintained at that temperature during storage.
PACKAGING: Containers (cartons, flats, and cases) of eggs must be labeled with the following mandatory information:

Grade and size of the eggs.
Your name, address, and zip code.
The statement, "Perishable. Keep Refrigerated."
A pack date in Julian calendar (day of the year). For example: The labeling of a grade A egg packed on June 1 will have a pack date of 152.
A freshness date not to exceed 30 days from the date of pack. The freshness date must also have an explanation such as "exp.", Best if used by or similar explanation. In the above example using June 1 as the pack date, the freshness date is July 1.
The safe handling instructions: "To prevent illness from bacteria: keep eggs refrigerated, cook eggs until yolks are firm, and cook foods containing eggs thoroughly."
Allowed by the MDA; Farmers are exempt from licensing and inspection
Must own less than 3,000 layers
Cleaning of Eggs
Wet cleaning using rags, sponges, or other devices to scrub or wipe by hand is prohibited
Dry cleaning with abrasive material (sandpaper) reasonably free of bacterial contamination is permitted
To use washing equipment for cleaning of eggs, you must meet requirements outlined in MN Rule 1520.0500
Cartons
Cartons may be reused for selling eggs
Must be clean
Maintained in a sanitary manner
Include labeling information pertaining to the eggs stored in the cartons
Any claims or information not pertaining to your eggs must be covered or blackened out
What Type of Eggs Can Be Sold in Minnesota
Chicken
Turkey
Duck
Goose
Any domesticated fowl