Are you a food-maker who is processing in a local commercial kitchen, a grower looking to add value to your crops, or a kitchen tinkerer with a new retail or food service product idea? Advancing your good idea to a sustainable business model can be exciting, but it's also challenging. To become a successful food entrepreneur, it's important to research each step along the way and know what hurdles might be on the horizon.
To help you on this journey, the MDA and a group of partners from across the Minnesota food community created this Starting a Food Business Roadmap tool and reference guide. We've provided many helpful resources but the Roadmap is not meant to be all-inclusive. If you know of a great resource we should include, let us know.
Even though the Roadmap is designed to look like a step-by-step guide, the process of developing a food business is not linear. Before you start, review all the stops, and know that you can expect to revisit stops along the way.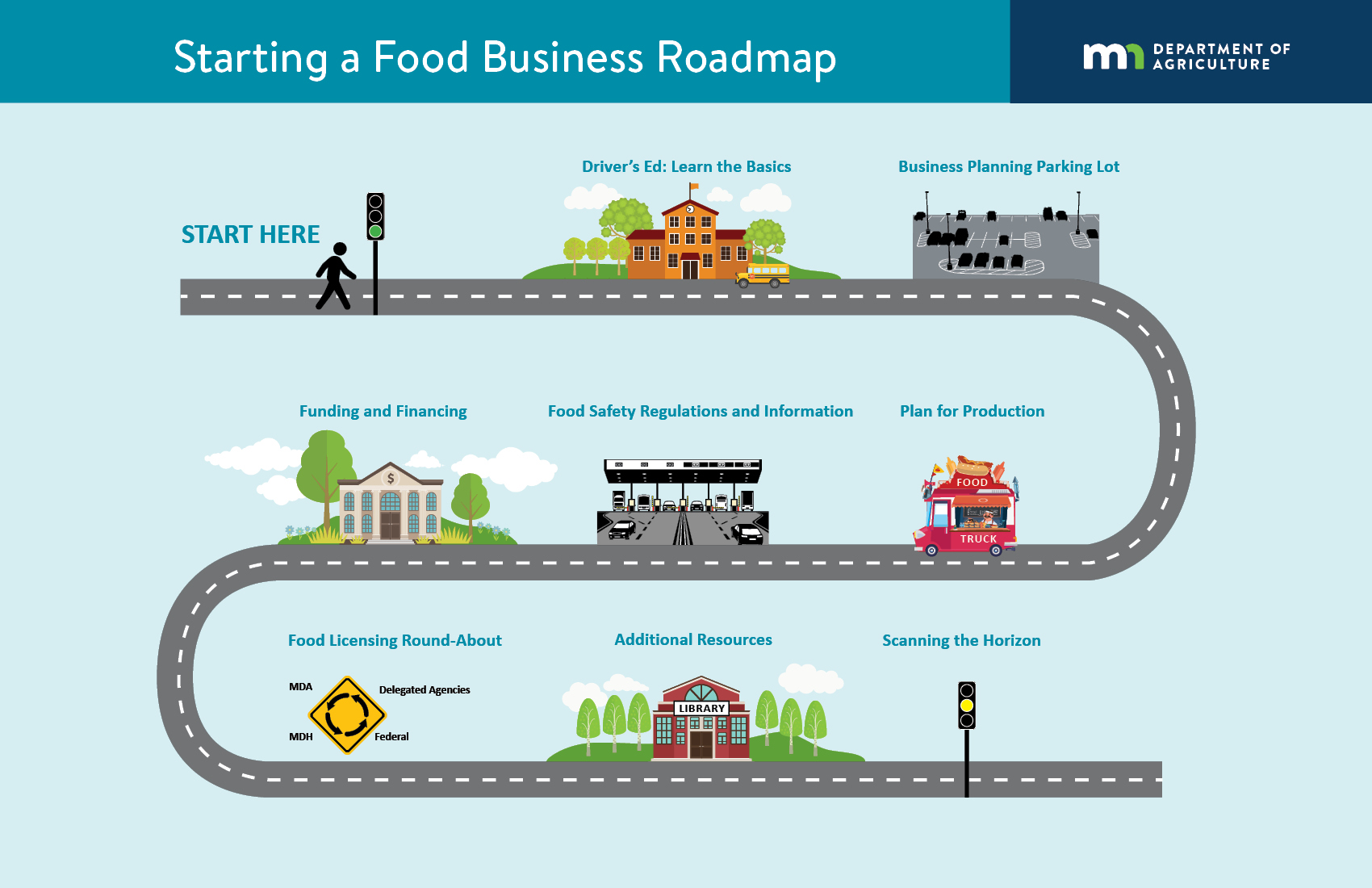 Thanks to our partners who helped develop the Starting a Food Business Roadmap:
Minnesota Department of Health, Agricultural Utilization Research Institute, University of Minnesota, Minnesota Institute for Sustainable Agriculture, Kitchen on the Bluff, Appetite for Change, Midwest Pantry, Northside Economic Opportunity Network, Grow North, and The Good Acre.
Resources listed do not constitute the MDA's endorsement of a service, program, or organization. The MDA accepts no liability for the content of these resources.