Scientific name: Depressaria depressana
Native range: Western Europe through Russia to China.
At Risk 
Plants in the parsley family, larvae eat the flowers and unripe seeds. Anise (Pimpinella), carraway, carrot (Daucus carota), celery, coriander, cow-parsnip, cumin (Cuminum cyminum), dill, fennel, parsley, and parsnip (Pastinaca) are the primary hosts for purple carrot-seed moth. 
Distribution
The purple carrot-seed moth was first discovered in North America in 2008. It has been documented in southern Canada, Illinois, Indiana, and Michigan. Most recently, it was discovered in Wisconsin in 2018 and Iowa in 2020. Purple carrot-seed moth was first reported in Minnesota in July 2022.
Biology
Purple carrot-seed moth caterpillars feed on flowers and they tie the floral parts with webbing which can make herbs like dill unusable. Caterpillars should be expected at the time when host plants are flowering and going to seed. Purple carrot-seed moths complete their development in the webbing and adult moth emerge a short time later.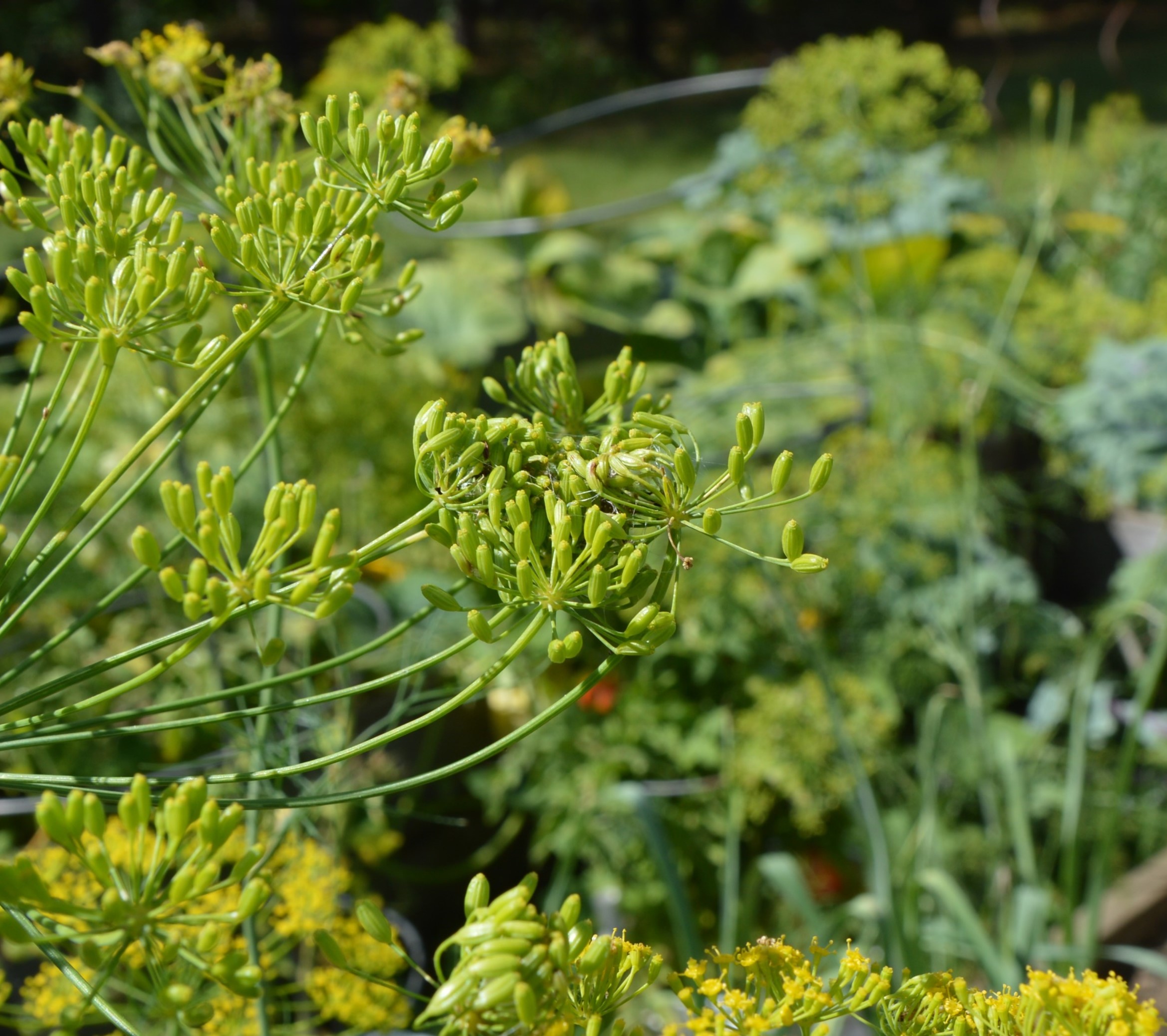 Identification
Purple carrot-seed moth caterpillars are small (3/8 inch long) and are greenish-red with many conspicuous white spots on each segment of their bodies. Adult moths are also small (3/8 inch long) with purple-grey to brownish wings that they hold folded back along their body when not in flight. They also have a light tan or cream-colored patch near the head.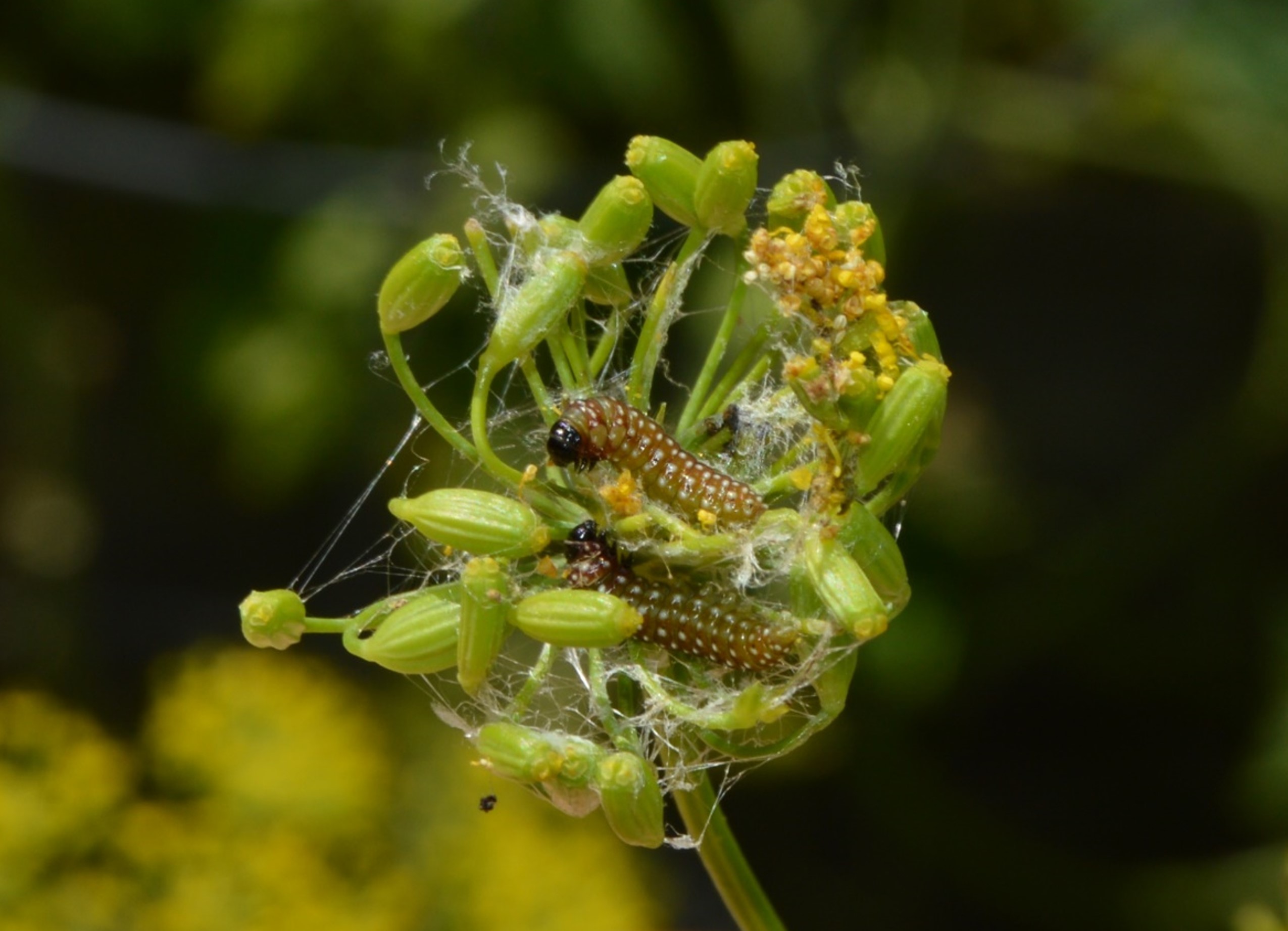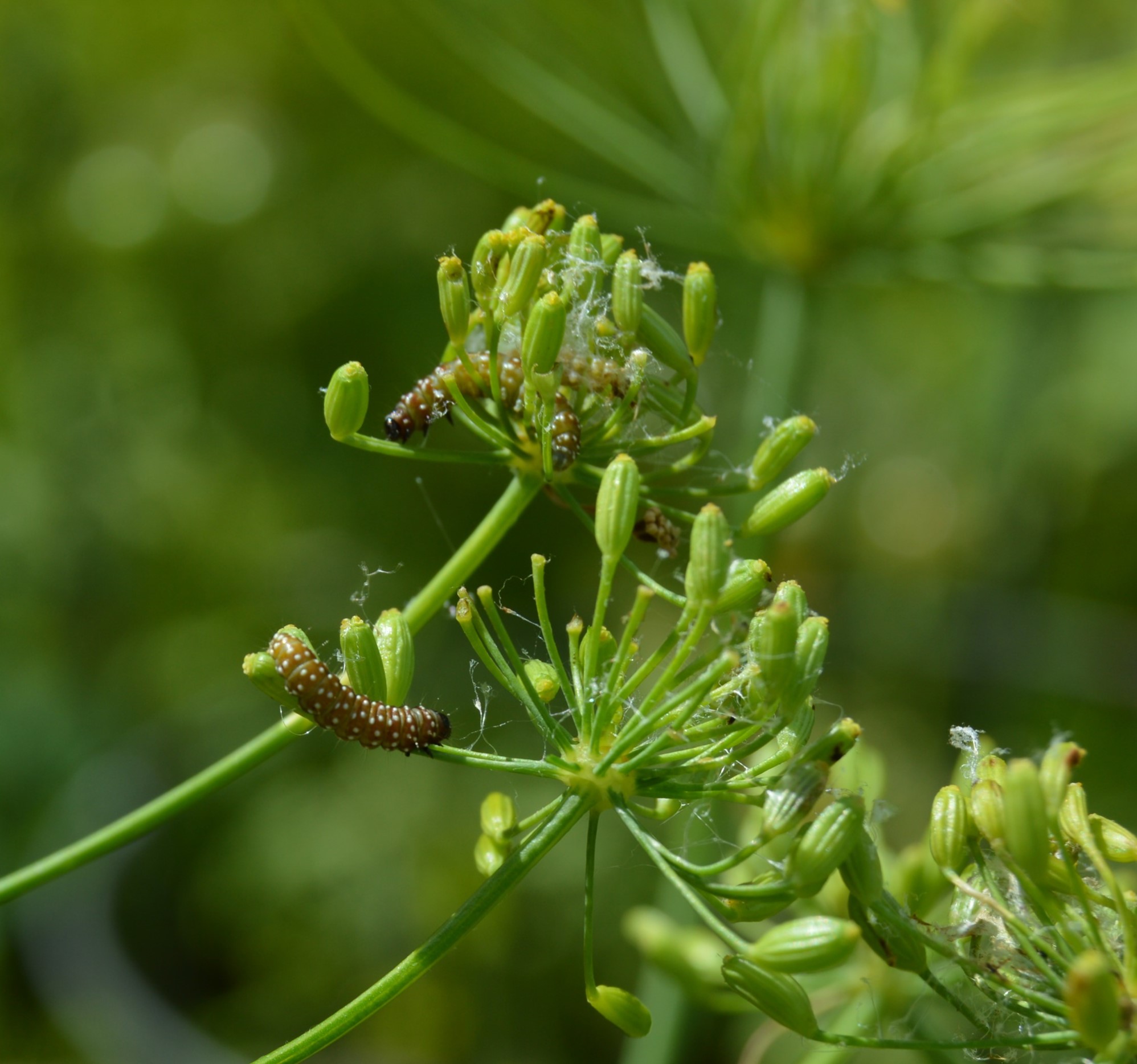 Additional pictures of purple carrot-seed moths can be viewed on the BugGuide webpage. 
Regulatory Status: Non-Regulated
There are no federal, state, or local regulations related to purple carrot-seed moth. 
What Can I Do?
Contact the MDA via Report a Pest if you suspect an infestation of purple carrot-seed moth in Minnesota.