July 14, 2023
Minnesota educators recently traveled to Orlando, Florida, with Minnesota Agriculture in the Classroom (MAITC) for the annual National Ag in the Classroom Organization (NAITCO) Conference from June 26-29. The conference is the premier professional development event for pre-K-12 teachers, volunteers, and professionals in agricultural literacy.
Four Minnesota educators received scholarships to attend the NAITCO Conference, including:
Jeni Breidenbach, social studies teacher at Minnetonka High School, received the MAITC Educator Advisory Member Scholarship from the MAITC Foundation
Marie Kruse, kindergarten teacher at Bluff View Elementary in Lake City, was awarded the CHS Foundation Scholarship
Haley Madson, first grade teacher at St. Anne's School in Le Sueur, received the 2023 Outstanding Educator Scholarship from the MAITC Foundation 
Evan White, kindergarten teacher at Red Lake Schools in Red Lake, was awarded the Native American Agriculture Fund (NAAF) Scholarship
Conferencegoers had the opportunity to attend workshops and tours, explore exhibits, and network with other professionals to help them learn more about teaching through an agricultural lens. They also had the chance to attend the keynote addresses from Dr. Gbola Adesogan and Marshal Sewell.
For educators who were unable to attend the in-person conference, NAITCO is holding a virtual version on July 20, 2023. Registration information can be found on NAITCO's webpage.
MAITC is a partnership between the Minnesota Department of Agriculture and the MAITC Foundation that seeks to increase agricultural literacy through K-12 education. Visit the MAITC website for more information on future conferences, scholarship opportunities, and free educational resources.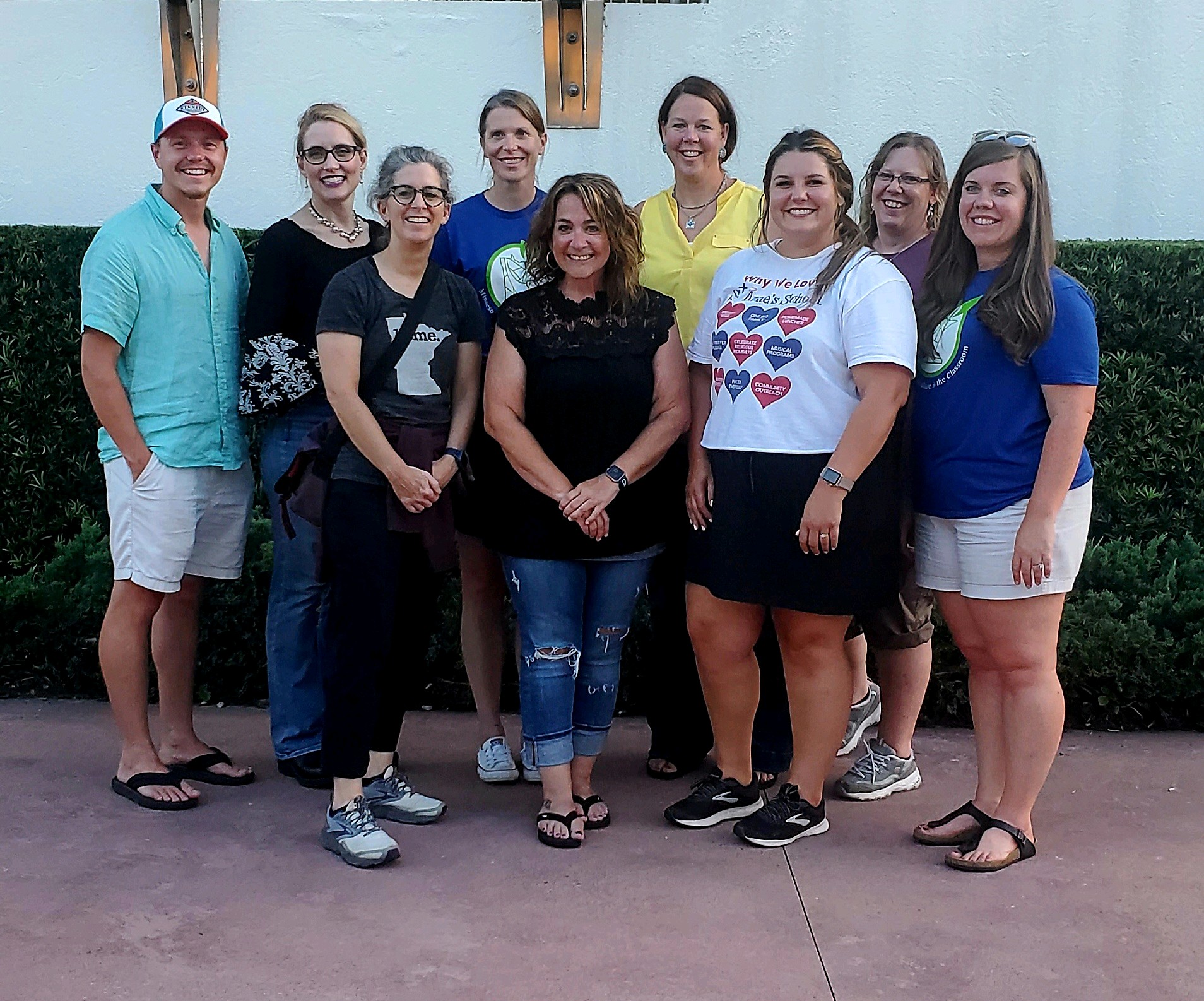 Back row left to right: Evan White, Ann Marie Ward (MAITC Foundation Executive Director and MN Farm Bureau representative), Sue Knott (MAITC education specialist), Tiffany Kobbermann (MN Farm Bureau representative), Marie Kruse. Front row left to right: Jeni Breidenbach, Chantelle Seykora (MN Farm Bureau representative), Haley Madson, Keri Sidle (MAITC education specialist)
###
Media Contact
Logan Schumacher, MDA Communications
651-201-6193
Logan.Schumacher@state.mn.us