July 27, 2018
The Minnesota Department of Agriculture (MDA) is notifying consumers of an allergy alert for undeclared allergens in Kowalski's brand Kalbi Rub. The label on the spice blend did not declare wheat as an ingredient. The Kalbi Rub is sold in 5.5-oz bottles. The product was recalled on July 13, 2018.
State officials are not aware of any illnesses associated with these products, but people who have sensitivity to wheat should be aware of the inclusion of this ingredient in the spice blend. These products were produced and distributed through July 13, 2018. The label has since been corrected.
Consumers with allergen concerns who purchased Kalbi Rub from Kowalski's may discard the product or return it to the store where purchased for a full refund.
CONSUMER CONTACT:
Kowalski's Markets, 651-796-6098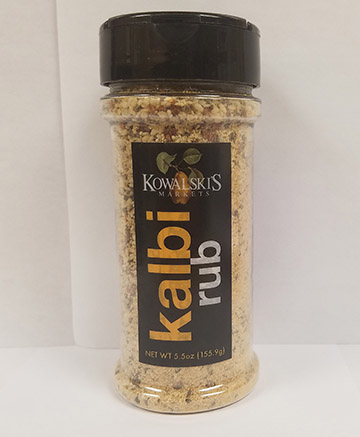 ORIGINAL (INCORRECT) LABEL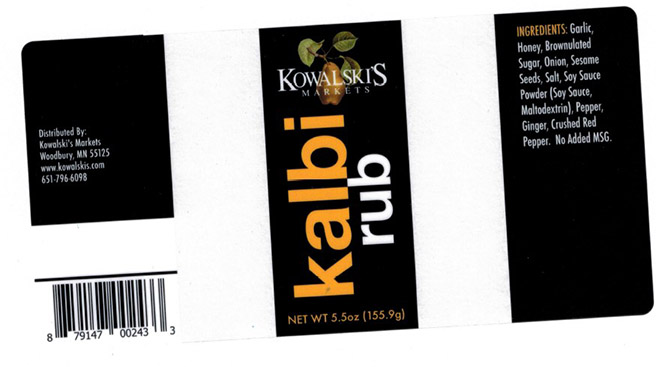 NEW (CORRECTED) LABEL WITH "CONTAINS" STATEMENT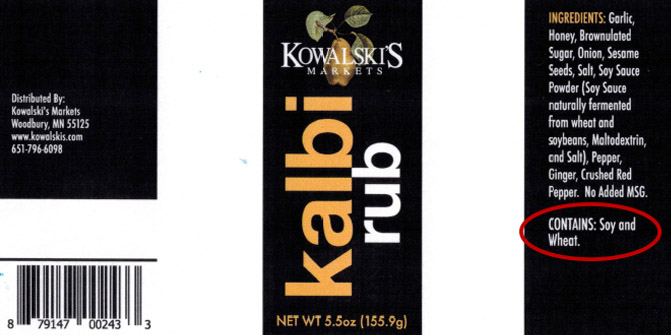 ###
Media Contact
Margaret Hart, MDA Communications
651-201-6131
Margaret.Hart@state.mn.us