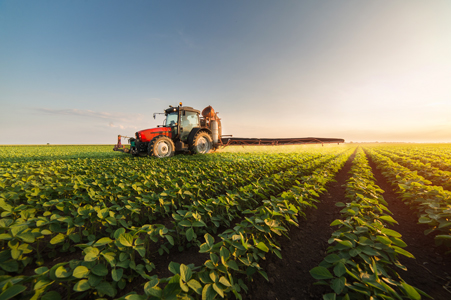 Dicamba is a selective and systemic herbicide that is used for post-emergence control of broadleaf weeds in a variety of food and feed crops, as well as turfgrass.
On October 31, 2018, the US Environmental Protection Agency (EPA) extended the conditional registration of three dicamba products until December 20, 2020. The products include:
XtendiMax (EPA Reg. # 524-617);
Engenia (EPA Reg. # 7969-345);
FeXapan (EPA Reg. # 352-913).
The EPA first conditionally registered these products for over-the-top (OTT) application in dicamba-tolerant (DT) soybeans in 2016.
This new use of dicamba herbicide provides another post-emergence control option for broadleaf weeds in DT soybeans in Minnesota. This is especially important for control of weeds resistant to glyphosate and other herbicides.
Application Restrictions in Minnesota
In response to the dicamba damage complaints, the MDA has set an application cutoff date of June 20 for these three products; however, there will be no temperature application restrictions in 2019.
Additional Information on New Dicamba Products