To apply for or renew a Commercial Animal Waste Technician Applicator license, applicants must complete the following 2 hours of online video training. Licensed Site Managers do not need to complete this training. (Videos were last updated 08/24/2017)

Steps to follow:
Complete Video Training: Watch all 11 topic videos and finish with the Final Exam video. All 12 videos can be completed in 2 hours.
Apply Online: New applicator online form. Current Applicators renew with your pin.
Payment & Print License: Submit payment with your form. Print your proof of license instantly. 

View the videos individually below or continuous using the YouTube playlist. If you use the playlist, be sure to come back for the Final Exam. The playlist only includes the 11 topic videos.
 
---
---
Next Step: Apply Online
After completing the form and submitting your payment you may print your license instantly.
 
---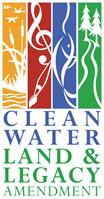 This project was funded by the Minnesota Department of Agriculture through a contract with iDream.tv. Project dollars were provided by the Clean Water Fund from the Clean Water, Land and Legacy Amendment.