Background
In 2018, the Minnesota Noxious Weed Advisory Committee (NWAC) revisited the risk assessment of non-native invasive knotweeds and developed a survey to gather information from the public. Knotweeds typically grow in residential areas, often planted in landscapes, and therefore affect a different group of people and settings than most species on Minnesota's Noxious Weed List. In surveying the public, the NWAC hoped to gain insight on perception and knowledge of knotweeds in Minnesota and potential responses to a change in regulation of knotweeds. 
After reviewing survey results, in addition to considering research and other sources of information, the NWAC recommended regulating knotweeds as 'Prohibited-Control' on the Minnesota Noxious Weed List. This would be a change from the current status from 'Specially Regulated'. The Commissioner of Agriculture approved this recommendation and the change will be effective January 1, 2020.
Survey
An online survey was created and distributed to the public and land managers during September 2018. The survey asked a variety of questions related to non-native invasive knotweeds in Minnesota, beginning with whether survey participants were familiar with the three invasive species present in Minnesota and surrounding area: Japanese, giant, and Bohemian knotweeds. If participants claimed to have a low level of knowledge on knotweeds, they could choose to opt out of completing the bulk of the survey and skip to the end, answering general questions about where they obtain information on plants. For participants who completed the entirety of the survey, they were tasked with identifying photos of knotweed and knotweed look-alikes, answering questions about perceptions of knotweed and management techniques, and resource desires regarding managing knotweed.
The survey was distributed through the MDA September Weed of the Month article, various newsletters and social media pages, handouts at Duluth's Western Lake Superior Sanitary District, via email to Minnesota stakeholder groups, and additional avenues.
Results
211 people responded to the survey
In general, respondents had some knowledge of knotweeds but not a lot, and most felt that there are NOT sufficient resources for managing non-native invasive knotweeds. Eight out of ten respondents thought that knotweeds should be regulated in Minnesota
Seven photos of knotweeds and knotweed-look-a-likes were displayed. 106 participants opted-out of this section as they did not feel they had enough knowledge on knotweeds. Those who completed the section were tasked with determining whether the species were knotweed.
 

Japanese knotweed

Bohemian knotweed

Giant knotweed

Japanese

73 familiar with Japanese only

 

 

Bohemian

6 familiar with Japanese and Bohemian, not Giant

0 familiar with Bohemian only

 

Giant

17 familiar with Japanese and Giant, not Bohemian

1 familiar with Bohemian and Giant, not Japanese

1 familiar with Giant only

 

30 were familiar with all 3 species listed

63 were not familiar with any of the 3 species listed
View survey images and responses.
Highlights of survey responses
Survey participants who were familiar with knotweed were asked to describe how they felt about knotweed.
Knotweed is.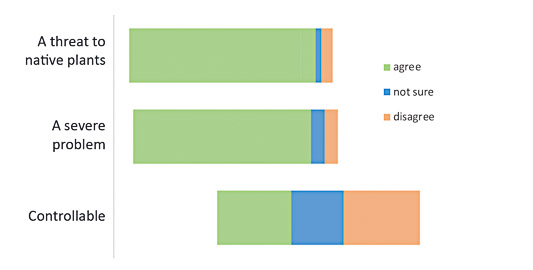 Survey participants who were familiar with knotweed were asked what limitations they have in managing knotweed.  Cost and amount of time involved were the two largest challenges people said they are facing.
Management limitations include: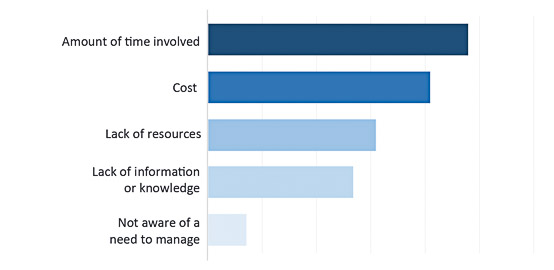 91 percent of survey participants who were familiar with knotweed would be very likely or likely to manage knotweed on their property.  Three percent of participants would not be likely to manage knotweed on their property.
The majority of survey participants who were familiar with knotweed do not find that there are sufficient resources to help with knotweed management in their area.

Comments overall
"Getting rid of the vegetation and acquiring effective herbicides is a major road block."
"Landowners need more resources.  It is expensive to get rid of invasive species."
"It is virtually impossible to control this stuff."
Survey responses by zip code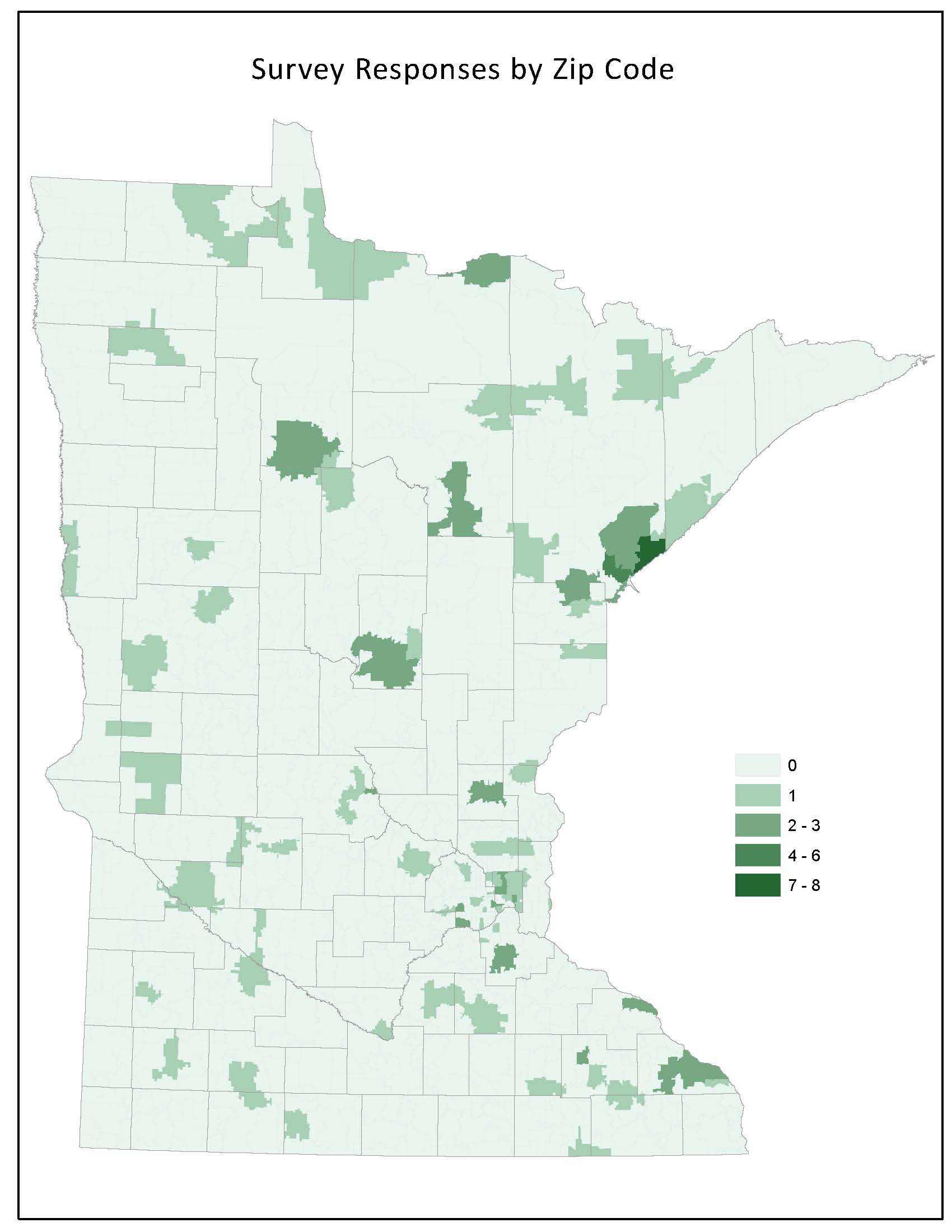 Known location of knotweed species in Minnesota